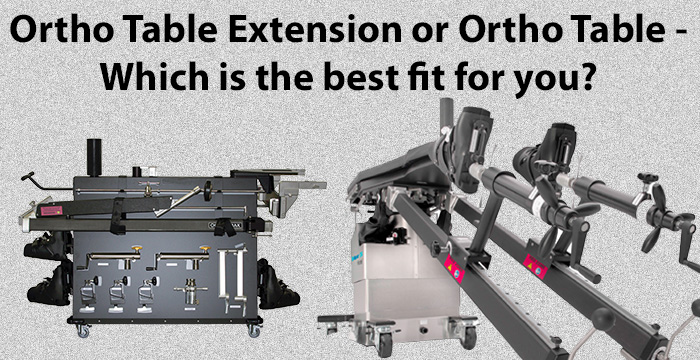 The orthopedic fracture trauma table can be one of the most expensive pieces of capital equipment in the operating room.
As everything specialized, the more specific it is to its function, the higher the cost it's going to be.
For example, you wouldn't buy a hatchback smart car if you're a carpenter who needs a truck to haul lumber and tools.
The high cost created two options for ortho tables:
An actual orthopedic table meant only for orthopedic procedures.
An alternative orthopedic extension that attaches to an existing general surgery table.
With so many options out there, you may be wondering which manufacturer makes the best orthopedic surgery table?
Additionally, you may be wondering which is the better option for you: ortho table or ortho table extension for a general surgery table.
Great questions, so let's dive right in. In this article, we will cover manufacturers for both.
Given our reputable background and decades of multi-brand experience in the surgical table market, we are in a unique position to present this review of the best orthopedic surgery table manufacturers in a non-biased format.
We always do our best to include the most relevant and popular ortho tables based on several decades of experience in the surgical table business, market research and estimated market share.
Skytron
A proud-to-be privately owned company, Skytron has been around since 1972. Located in Grand Rapids, Michigan, Skytron's first product was an innovative surgical light.
Over the years, the product mix and lines grew into surgical tables, booms and monitors, and more.
The line of surgical table accessories also grew as the demand for versatility increased.
Orthopedic Table Extension
Skytron's OrthoTrax, uniquely designed for lower extremity and hip procedures, can be attached to any Skytron general surgery table.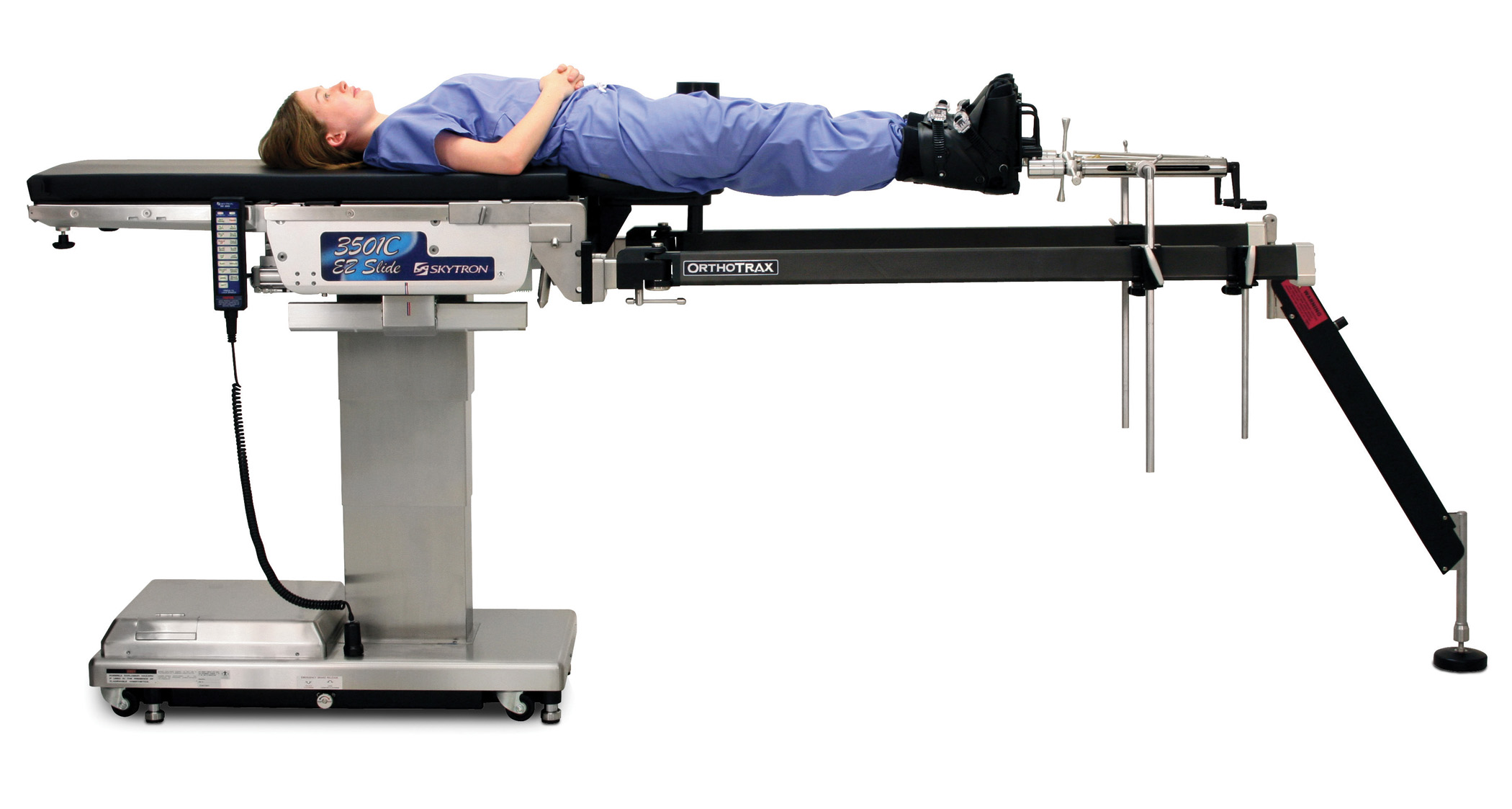 *Did you know that Skytron products are known to have a low cost of ownership?
Steris
Steris, sometimes referred to as Steris Amsco, has a long history in the medical equipment industry, having primarily focused on sterilization and infection prevention equipment.
With corporate headquarters located in Mentor, Ohio, the Steris portfolio includes much more than sterilization products, including orthopedic and general surgery tables.
Orthopedic Table Extension
The Amsco Orthopedic Extension, a viable alternative for smaller caseloads or budgets, can be fitted to all Steris general surgery tables.
Orthopedic Tables
Steris offers its newest ortho table, the OT 1000 Series, as its main ortho table option. Within the series are models OT 1000, OT 1100 and OT 1200.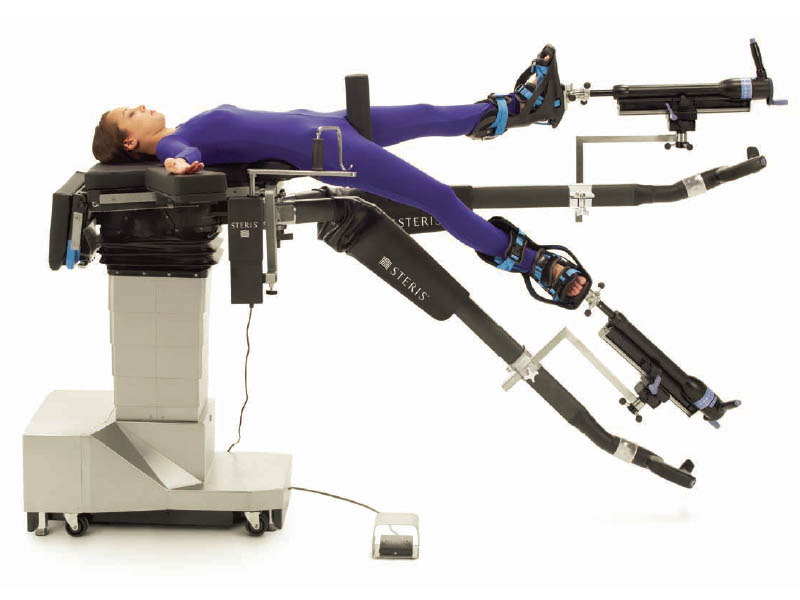 Earlier ortho tables include the Orthovision and Orthographic II.
*Did you know that the Steris OT 1000 Series uses SWAN technology for precise control?
Maquet
Maquet, a brand under the Getinge Group, has been around for well over a century, with founding roots in Germany.
Maquet's tables may be slightly higher in price range than its counterparts, but everyone agrees on the quality German engineering.
Orthopedic Table Extension
The Maquet Extension Device easily turns general tables into ortho tables. This device is compatible for the BetaClassic, AlphaClassic Pro, BetaStar, AlphaStar Pro, AlphaMaxx and Otesus.
Orthopedic Tables
The Yuno OTN 1433 from Maquet, its latest ortho table, with an exceptional 3-point base for stability, can be used for orthopedic, traumatology and neurosurgery procedures.
Earlier models from Maquet include the OrthoStar 1420 and the OrthoStar II 1425.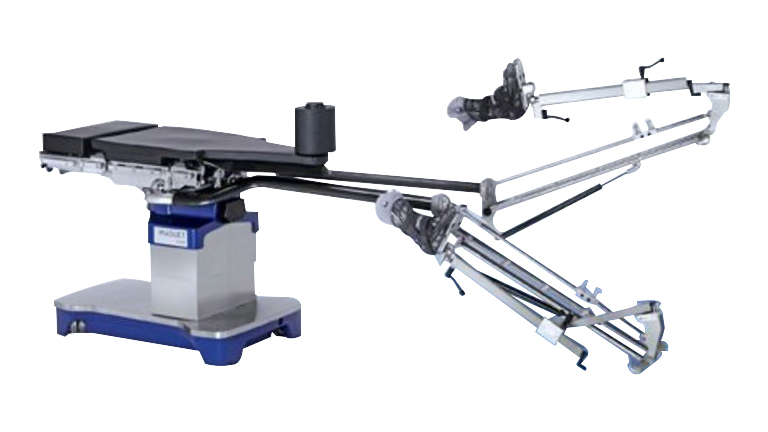 *Interesting Fact: A Maquet table was used for the first heart transplant surgery in 1967, in South Africa.
Mizuho OSI
Mizuho OSI, the second largest supplier of over-bed traction equipment in the US, started out as Orthopedics Systems, Inc. (OSI) in 1978 by the Moore family.
The company was acquired by Mizuho Ikakogyo Co. of Japan in 2002.
Orthopedic Table Extension
The Hana SSXT® is a specialty surgical extension for Anterior Approach Total Hip Arthroplasty (AATHA).
Orthopedic Tables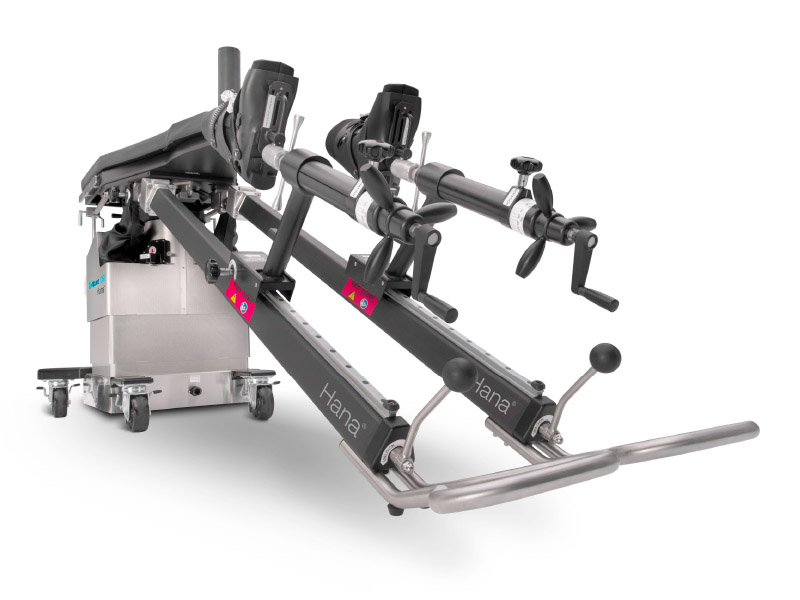 Mizuho OSI has two main ortho tables, the ProFx® and the Hana®.
*Interesting Fact: Mizuho OSI was the first to offer carbon fiber composite materials in the structural members of an operating table.
Trumpf Medical
Trumpf Medical, with its head office in Germany, was purchased by Hill-Rom® in 2014.
Trumpf's accomplishments started in 1978 when they installed the first ceiling-mounted supply units. In 1997, they patented a coupling system for OR tables and had the first OR lighting with LEDs in 2005.
Orthopaedic Table Extension
Trumpf has an extension unit called the MIS-Hip-Device, which is designed for minimally invasive procedures such as hip arthroscopy and hip TEPs.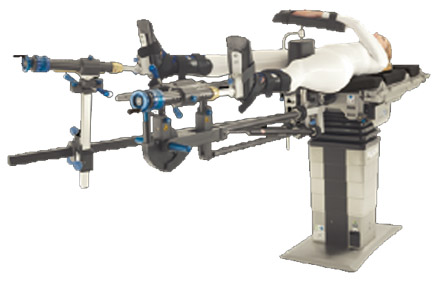 *Interesting fact: Trumpf acquired Blancomed, a patient positioning and OR table manufacturer, and Kreuzer, a manufacturer of ceiling-mounted supply units, before being bought by Hill-Rom® in 2014.
Schaerer Medical
Schaerer Medical, located in the US, has its manufacturing facilities in Switzerland.
The Swiss engineering boasts precise construction, surgeon-centric innovation, durability and a low lifetime cost of ownership.
Orthopedic Table Extension
The Schaerer MIS Extension system positions patients perfectly for minimally invasive hip procedures and arthroscopies.
Orthopedic Tables
The chick® LP makes imaging easier by eliminating metallic structures and is perfect for lower extremity fracture repairs due to its intuitive design.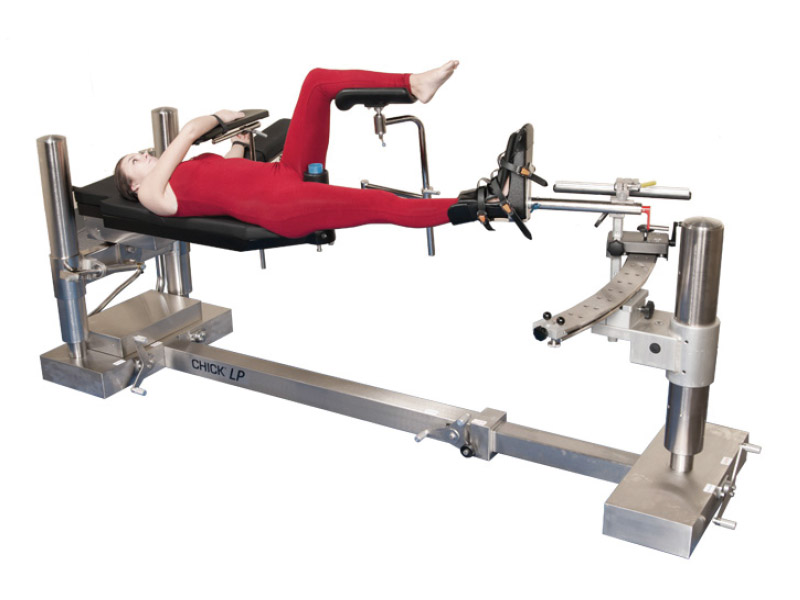 *Did you know: that Schaerer developed the first mobile surgical table in 1912?
Conclusion
While the manufacturers listed above are not the only ones that do orthopedic tables and extensions, they are the most common or popular in North America.
When looking to buy fracture or trauma tables, especially in the case of wanting to standardize, consider what you already have in place.
Ask yourself if you have the caseload to warrant a specialized ortho table, or is it a better fit for you to go with a general surgery table orthopedic extension?
How Can Meditek Help?
At Meditek, we're in a unique position where we can offer you a multi-brand solution. Our goal is to find the right fit for your facility and budget.
We can offer a new ortho table extension or a ReNew fracture and trauma table, remanufactured to as-new condition and which comes with 2-year parts and labour warranty.