Having been born and raised in Canada, I am very passionate and biased about our great country. This year, our True North, Strong and Free – turns 150! To reflect on this major milestone, I wanted to take a few moments and write about one of Canada's greatest national treasures – Medicare.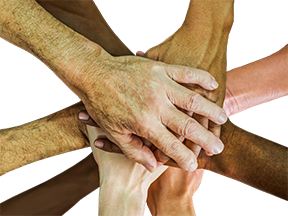 Our national healthcare system is both an object to be envied by other countries, as well as critiqued. To say it is perfect wouldn't be accurate, but I really feel that it's a reflection of the unified belief of Canadians that it can always be increased/improved.
The amalgamation of the 1966 Medical Care Act and the 1957 Hospital Insurance and Diagnostic Services Act into the Canada Health Act meant that all Canadians could enjoy five founding principles.
Remaining public
Insuring all necessary medical services
Universal care for all Canadians
Coverage while away from home
Free of charge
Throughout my life, I never really had to use our healthcare system's full potential, thankfully. I have primarily been on the supply side and not the patient side……… that is – until recently.
My wife and I just had our first child. Right from the get-go, we experienced a selflessness from healthcare professionals that was centered around our well-being and comfort.
Through the months leading up to becoming parents, we very much appreciated the genuine care towards us. I do know that we will neither be the first nor the last new parents to experience this.
As a medical equipment sales manager, I know firsthand how busy and emotional healthcare facilities can be, yet every moment we were surrounded by professionals who were focused on their jobs and who answered all of our questions thoroughly. We also took comfort in knowing that the services that were available to us during our time in the hospital were such that we would have the proper services to remedy a negative situation right then and there, without having to go through insurers and filling out numerous forms prior to care being given.
Although our home is in Manitoba, my wife's family resides in Alberta and making those trips back to see the family are easy – knowing that if anything happens, we go from the very capable hands of the WRHA to the equally capable AHS without any hassle.
At the end of the day, while it is the policies and standards set out by governments passed, it's the individual healthcare professionals who work as a team to make sure that the system runs as smoothly as possible.
It is – everyone performing each task to their best, from making sure equipment is sterilized and safe to having clean linen to administering the right anaesthesia and the list goes on…
With all sincerity and gratitude, I say THANK YOU – to all of Canada's healthcare professionals. We cannot live without you and your expertise!
Sincerely,
Scott Samuels | Meditek
Territory Sales Manager