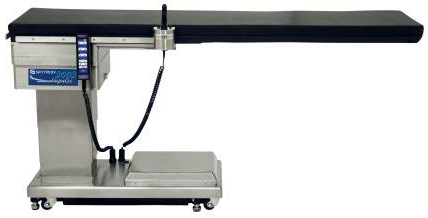 Since 1981, Meditek has been involved with providing Canadian healthcare facilities with all types of surgical tables.
The majority are general surgery tables, but every few weeks, we get a request for the more specialized urology or cysto tables.
A lot of times, people ask us about the costs of accessorizing their general surgery table for urology-specific needs, compared to the urology and cysto table.
Our answer is always the same question back to them: do you do a lot of urology procedures?
You have to be able to justify the need for a dedicated urology table; otherwise, you might want to consider outfitting your existing general surgery table for urology.
Now, bear in mind that you may have co-workers who want a fancy new toy and don't want to upgrade or outfit an existing piece of equipment. So you helpfully suggesting a cost-effective solution to outfit equipment you already have… may make you feel like the person who said "The teachers always hated me, even when I was the principal".
In order to give you the best idea of how much a urology and cysto table costs, it's a good idea to talk about the alternative as well.
Urology/Cysto Table or Urology/Cysto Accessories?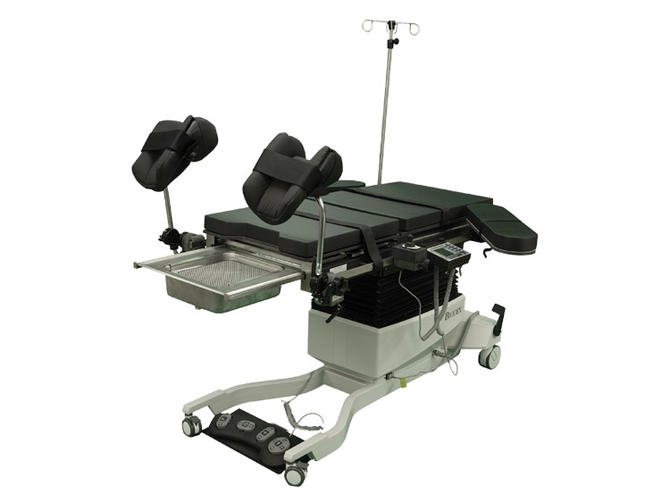 As stated in the above paragraph, the first question to answer is how many urology and cystology procedures do you do?
Is the table going to be dedicated to fulltime urology?
If you are only doing a few procedures now, do you plan to increase the caseload in the future? Or perform new specialties or procedures that are cutting edge?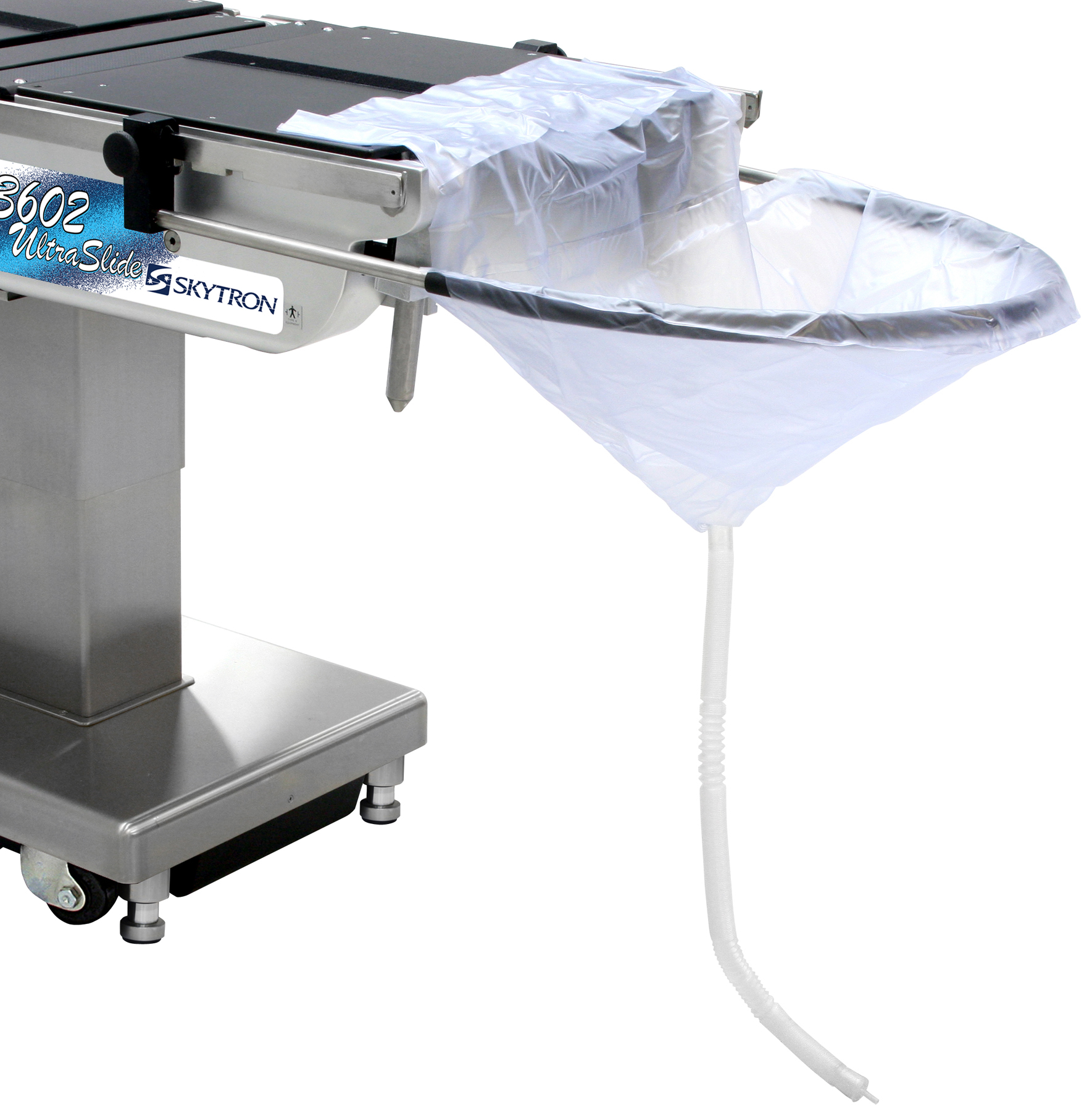 "First the doctor told me the good news: I was going to have a disease named after me". What do the trends in surgical cases tell you? Is there a way to foretell the need of a stand-alone urology table?
If you have an existing general surgery table you plan to outfit, is it compatible for imaging?
Answering these questions first will determine the direction of your purchase.
Considerations When Purchasing a Urology Table
Various factors affect the cost of the table.
Weight capacity:
When was the last time you ran the numbers to find out the average weight of your patients?
Do you need a table that can hold up to 500 lbs, or are you looking for something a little more robust with a bariatric weight capacity?
Radiolucent area:
Somewhat related to weight capacity is the overall area for imaging.
Is the imaging area long and wide enough to accommodate the majority of your patients? You might need to purchase a radiolucent extension in addition.
How much access for the C-Arm does the tabletop allow?
What is the tabletop made of? Is it radiolucent? Is it carbon fiber, Fiberesin™, or Phenolic?
What Are Your Table Articulation Needs?
Buying a urology table means that you might not need the same articulations as a general surgery table.
You probably don't need a table that goes as low as 20" and trendelenburg may not need to angle so much.
Some tables may not include all of the following articulations, and specifications may also differ: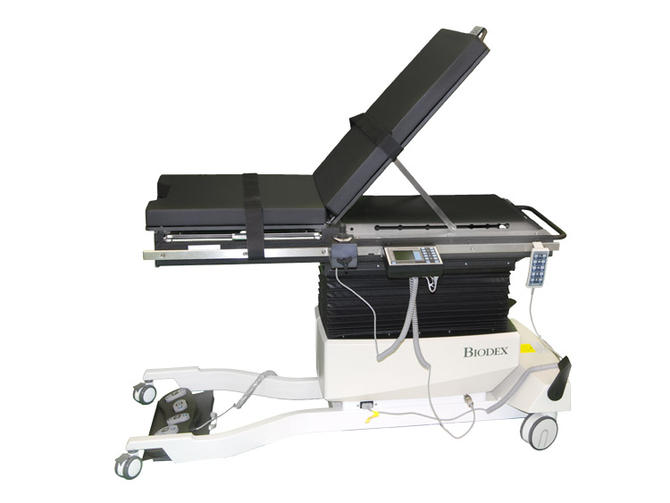 Tabletop slide from end-to-end
Tabletop lateral tilt
Trendelenburg and reverse
Fowler positioning
More articulations and the better the spec of that articulation, will mean a significant difference in price from one table to the next.
Urology Table Mattress Considerations
Surprisingly enough, we've heard from some customers in the past who have bought surgery tables that didn't come with a mattress included. When it comes to spending lots of money, never assume.
Here are a few good questions to ask about the type of mattress you're getting: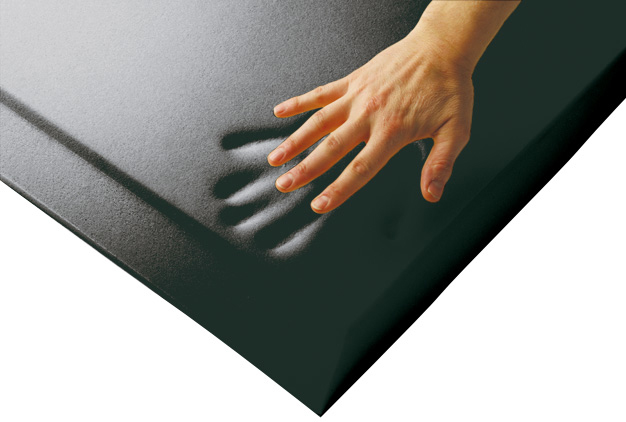 What is the thickness? There's a big difference between two and four inches.
Is it standard foam or memory foam?
Does it have a quality anti-shear four way stretch covering?
How are the seams sealed? Are they welded shut? Infection prevention is one of the most important and liable issues these days.
Is the mattress electrically conductive?
Urology and Cysto Table Accessories
Being a more specialized table means that there's a more finite amount of accessories, which is good news for your budget.
Here is a look at some urology table accessories and pricing:
| Accessory | Price Range | Price Notes |
| --- | --- | --- |
| Stirrups With Cushions | $3,000 – $12,000 | Depends on type, brand and weight capacity |
| Knee Crutch Stirrups | $800 – $2,000 | |
| Drain Bag Frame/Fluid Collection System | $1,000 – $2,000 | |
| Drain Bags/Fluid Collection Bags | $10 – $20 | Depends on quantity in box, sterile/non-sterile |
| Arm Board with Pad | $500 – $3,000 | Depends on standard, carbon fiber, width |
| X-Ray Grid | $1,000 – $1,500 | |
| Cassette Tray | $300 – $600 | |
| IV Pole | $400 – $600 | |
| Table Radiation Shields | $1,500 – $2,500 | |
| Patient Transfer Boards | $300 – $2,000 | |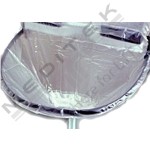 Importance of Table Composition & Ergonomics
One of the biggest differences in outfitting your existing table or buying a specific uro table is the table composition and how ergonomic to the procedure it is.
There's two attributes that an ideal urological table should have:
Be ergonomically shaped to provide C-Arm access in addition to surgeon access via perineal cutout
Be comprised of image-friendly material
Performing a lot of urology procedures with a non-urology specific table may become cumbersome and inefficient after awhile.
The Administrative Side of Purchasing a Urology Table
Getting the right fit in terms of functionality and benefits is essential, but another very important part of the purchase includes the warranty, preventive maintenance, shipping and handling, training, etc.
Warranty – What's Included and For How Long
When discussing warranty, here are a few things to consider:
How long is the warranty for?
Is it a limited warranty? If so, which parts of the warranty are limited?
What is included in the warranty? Is it parts and labour; parts only; or, labour only?
Are there any parts that are not directly included in the warranty, whether it be limited or not?
Is there a limit on the cost of parts and or labour that is covered?
Covering your asset with a good warranty will help bring down the overall lifetime cost and give you peace of mind at the same time.
When inquiring about the warranty, make sure to discuss the option of an extended warranty, if available.
Post Warranty Paralysis
What happens when your table breaks down after warranty has expired?
Do you know how much things will cost when there is no warranty to cover it?
With tables, some are going to have more expensive parts and be more complicated to work on, hence a higher hourly service rate and more service hours. Careful consideration now may mean the difference between fixing your table after the warranty runs out and buying a new one.
Preventive Maintenance and Required Maintenance
As a value added service, some manufacturers and distributors may include a preventive maintenance package with the purchase of your new urology table. Others may charge a small fee, while some may not even offer it as a service.
Every table comes with OEM guidelines for when a table should be serviced and what should be done. Ask yourself if you are spending an additional $500 per year or $1500 per year on required maintenance upkeep, as that could amount to several thousand dollars over the lifetime of the table.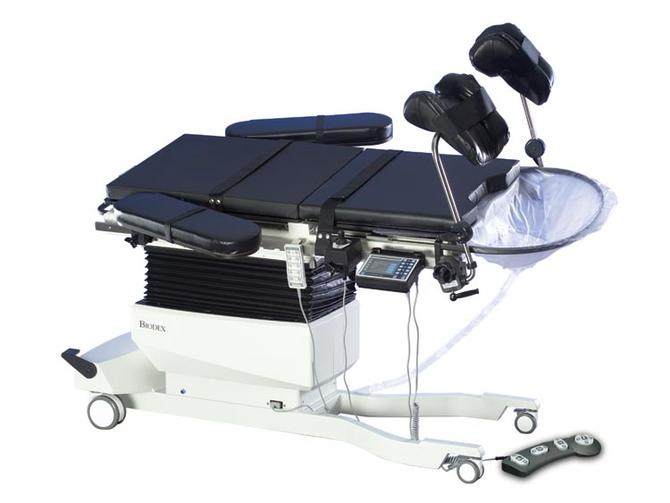 Other FAQ for Buying a Urology Table
With so many variables affecting the final price, here are a few more that you should be asking every potential vendor.
Did you agree upon a delivery destination? Is it going to the shipping dock or to the actual procedure room?
Who is going to uncrate it? What will happen to the shipping materials?
Is there a discount for volume purchases?
How much is shipping going to cost?
What are the payment terms, such as net days, early payment discount, rebates, etc.?
Is there a trial period available?
Is there a trade in credit available for existing equipment you may have?
Do you require training? Is it included in the price? Is factory training included? What about manuals, videos, etc.?
Cost of Uro Table VS General Surgery Table with Uro Accessories
After reading through this article, we hope that it has become clear as to which solution is best for you and your facility.
Going with a new stand-alone uro table, you could expect to pay anywhere from $30,000 to $60,000.
In our experience, we've seen the average price to be around $55,000.
Buying a remanufactured urology table or remanufacturing your existing urology table would be somewhat less.
The average price for a remanufactured table would be around $25,000 to $35,000.
A remanufactured table is a wise economical alternative, but if you do have to get new remember to borrow that extra money you need from a pessimist. He won't expect it back.
Say that you just want to make your existing table urology capable; the cost would depend on the accessories you want.
But to give you an example, let's say you have a Steris 3085 table and wanted to make it urology capable.  At minimum, you'd need:  some Meditek Remanufactured Allen Medical Yellofins® stirrups, a drain bag system, transfer board and IA extender.  You'd be looking at around $10,000.
Additional Resources
Meditek has provided Canadian healthcare facilities with surgical tables since 1981. Our capabilities include distribution of new Biodex tables and Skytron tables to Western Canada.
We also provide all makes and models of remanufactured urology tables across Canada.
If you have any immediate questions about how much a urology table will cost you, please call us directly at 1.800.567.8400.