The Importance of Patient Comfort
The comfort that a medical cushion provides should be an important factor in the buying decision.
The first thing to do is determine the average length of time a patient is resting on a support surface and the average weight of the patient.
Knowing these figures will give you an idea of the material and thickness that is best suited for your patients.
For example, if the average time is 3 hours and the average weight is 280 lbs, a standard 2" foam cushion will probably not be very comfortable.
In addition to patient comfort is patient condition.
Are your patients in a condition where they are more prone to developing pressure sores or ulcers? If they are, you might want to consider a higher quality, premium foam cushion that includes memory foam.
Types of Closed-Cell Memory Foam and Density
| | | | |
| --- | --- | --- | --- |
| | Low-Density | Medium Density | High Density |
| Weight | 3 lbs per cubic ft. | 4 to 5 lbs per cubic ft. | +6 lbs per cubic ft. |
| Quality | Soft | Blend of comfort, support, durability | Stiff |
| Price | Inexpensive | Reasonably priced | Expensive |
| Longevity | 2 – 4 years | 4 – 6 years | 5 – 10 years |
Types of Foam Mattresses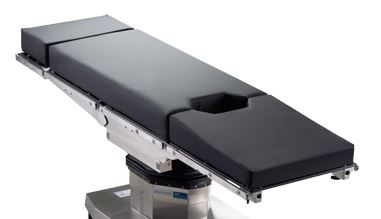 Two main types:
Standard
Sof-Care
Standard medical foam cushions and mattresses are fairly basic, which may or may not include memory foam.
To compensate for the absence of memory foam, some manufacturers use high-density foam, which is harder than normal foam, making the mattress stiffer and firmer.
*Note: The way to tell if a mattress has memory foam is if it immediately regains its original shape after pressure is taken off (i.e. press down with your hand and if your handprint stays there and slowly disappears, there is memory foam in that cushion).
Most standard cushions and mattresses will have an anti-skid feature and be electrically conductive, however you still probably want to confirm.
Sof-Care or premium foam cushions and mattresses offer a lot more in material stability and safety.
These cushions will come with multiple layers of different types of foam.
The bottom may have denser foam that prevents bottoming out, a middle layer made of medium-density foam, and a top layer of memory foam layer that conforms to the patient's shape.
One of the most important features of premium foam mattresses is that they should have welded seams to ensure a fluid-proof barrier that prevents cross contamination.
What Makes Memory Foam So Special?

WebMD gives us the origins of memory foam. "First designed in the mid-1960s for NASA airplane seats, memory foam is made from a substance called viscoelastic. It is both highly energy absorbent and soft".
"Memory foam moulds to the body in response to heat and pressure, evenly distributing body weight.
It then returns to its original shape once you remove the pressure."
How to Best Match Hospital Equipment with Foam Cushions

The cost of hospital-grade foam mattresses will depend on what it's being used for.
A surgical table cushion set will be different from a stretcher mattress.
A cushion for an arm support is not the same as cushions for stirrups.
Here is a list of common medical equipment that requires foam cushion or mattress:
Foam Cushions & Mattresses for Different Manufacturers for Different Products
Here's where things get a little convoluted.
Take surgical table cushions, for example.
You have different prices for each different manufacturer because the shapes are going to differ in terms of manufacturing complexity.
Steris cushions may be different from Skytron cushions. A mattress for a Maquet surgical table is different from a Berchtold mattress.
Staying with surgical tables, maybe you only need a leg section cushion or body cushion. Or, perhaps you need the entire cushion set?
Cushion thickness is another factor. Are you getting a 2" cushion, 3" cushion, etc.?
What about Standard vs Sof-Care/premium?
Whatever the case may be, if you have to order cushions or mattresses for different brands, you might want consider a vendor that offers a multi-manufacturer offering.
Otherwise, you may have to buy specific cushions from specific manufacturers for specific products, as opposed to putting everything on one single purchase order.
Likewise, every different supplier's foam and mattresses are going to be different from each other meaning you don't have that consistency across all your cushions.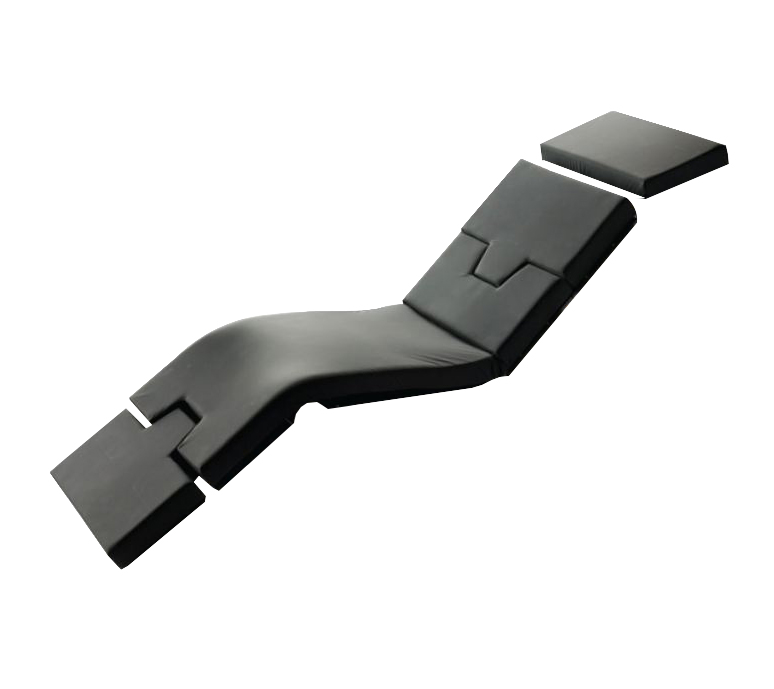 Other Considerations for Foam Mattresses
Flammability: It is very easy to assume that, since you are buying a medical mattress or cushion from a medical equipment company, the mattress will come with Health Canada approved flammability requirements.
If your facility exercises stricter controls, you can look for mattresses that conform to California technical bulletins TB 121 or TB 129.
Anti-microbial agents: As an added protection, look for foam with anti-microbial properties that defend against odour-causing bacteria.
Hold Onto Your Seat – Time for Cushion and Mattress Pricing
Finally, we arrive at the pricing for mattresses and cushions. Since there are a ton of options, we're going to try to sum it up as concisely as possible, in terms of standard, Sof-Care and thickness.
Surgical Table Sets
| | |
| --- | --- |
| Standard 2" | $350 – $600 |
| Sof-Care 2" | $700 – $900 |
| Standard 3" | $450 – $650 |
| Sof-Care 3" | $900 – $1,200 |
| Standard 4" | $450 – $650 |
| Sof-Care 4" | $900- $1,200 |
Stretchers
| | |
| --- | --- |
| Standard 3" | $450 – $550 |
| Sof-Care 3" | $750 – $900 |
| Standard 4" | $500 – $600 |
| Sof-Care 4" | $800 – $1,000 |
Surgical Table Accessories
| | | |
| --- | --- | --- |
| Arm & Hand Surgery Table | Standard 2" | $150 – $200 |
| Arm & Hand Surgery Table | Sof-Care 2"" | $350 – $550 |
| Armboard | Standard 2" | $125 – $150 |
| Armboard | Sof-Care 2" | $150 – $200 |
| Allen Medical Yellofins® Stirrups | N/A | $750 – $900 |
| Other Stirrups | N/A | $500 – $700 |
*Yellofins® is a registered trademark of Allen Medical Systems, Inc.
*Please keep in mind that the above prices are estimations, may change at any moment, and depend on brand and type of specific equipment.
Additional Resources
Since 1981, Meditek has been in an advantageous position of being able to offer foam cushions and mattresses from just about any manufacturer.
In fact, we only sell top quality support surfaces and would never jeopardize the safety of staff or patients with inferior products.
Our pride resides with our long-standing belief in providing the best customer experience possible, as well as our strong foundation as a family business.
To Get A Quote For Your Cushions Or Mattresses, Fill Out The Form Below!