Are you looking to replace aging ER stretchers bought a lifetime ago and are wondering how much a new emergency trauma stretcher costs these days?
Or perhaps you're finalizing the budgeting for outfitting a newly renovated or constructed emergency department?
Either way, there are some factors you should be aware of that will affect the final cost of a trauma stretcher.
In this article, we're going to cover the major cost factors for your next emergency stretcher purchase.
Manual or Powered Trauma Stretcher
While most trauma stretchers on the market are manual, there are a few out there with powered options.
Most of the time, the power is reserved for height adjustment and/or a drive feature.
From this, there are a few questions you need to answer, such as:
Is having a powered emergency stretcher going to make enough of a difference to justify the increase in cost?
How much more operating cost will be added to the powered stretchers annually from having to charge them?
Do you have a very busy ER, in that you cannot afford to have several stretchers not in use because they need to charge?
What are the additional costs for maintenance of the powered features?
Are the motor, battery and other power-necessary components covered under your warranty, or would you have to pay out of pocket if they break down?
For the height adjustment, if the speed is less than what you could raise a stretcher manually, is it necessary? The argument for that could be that manual stretchers are bumpy with the pumping action of the foot pedal.
Before you buy, get a demonstration, either a physical demo or a video, of how the stretcher raises. There are a few stretchers that have incorporated a smoother raising motion where the stretcher sort of 'floats' up as the foot pedal is pumped. This means that when the foot pedal is pressed again, the raising motion has less of a bump.
With the drive feature, ask about the top speed. With fifth wheel steering and castor technology, manual stretchers have become easier to handle.
What happens if you need to really move with the stretcher fast but the drive inhibits you from going faster than what it was programmed for?
"Motorized drives are the questionable feature," said Kenneth Ross, ECRI's senior program manager in the applied solutions group. "It adds a lot of money and adds a lot of maintenance, and is not quite as easy to man as some of the vendors imply."  (Source: modernhealthcare.com/article/20130925/BLOG/309259995)
On the other hand, the drive feature may be more practical for heavier, bariatric patients.
"Experts say a growing population of morbidly obese patients has led hospitals to purchase costlier stretchers, which make it easier to transport these patients."  (Source: modernhealthcare.com/article/20130925/BLOG/309259995)
ER Stretcher Functions
All trauma stretchers will basically have the same standard functions.
In a nutshell, there's trendelenburg (and reverse), backrest articulation and raise/lower.
But, there are a few other things that you should be aware of, as well.
Full-Length Imaging Accessibility
When we talk about emergency stretchers, we're only including the ones that come standard with full-length body imaging capabilities.
There are other stretchers that come with a translucent backrest, where there is an option to get full-length incorporated, but to simplify we've narrowed it down to true trauma stretchers.
The difference between emergency stretchers here is the accessibility of the imaging platform. Most stretchers will have a raised deck, or platform, whereby imaging cassettes can be inserted underneath from anywhere along the stretcher. Others will have pre-defined slots where the cassettes go.
In terms of speed and ease of use, you might want to consider the option with more accessibility. It's easier to move the cassettes in place than it is to move the patient.
Stretcher Weight Capacity
Of the seven most popular trauma stretchers in Canada that we've identified, three of them have weight limits of 500 lbs to 550 lbs. The other four have weight limits of 700 lbs to 705 lbs.
A difference of 200 lbs should tell you something about the constructed quality of the stretcher. However, if the max weight limit is not a determining factor for purchasing, you might be able to save money going with the lesser weight capacity model.
Braking System
Every stretcher will state that when one brake is applied, all brakes are applied. There's no distinction there.
But where there is distinction is in the accessibility of the brakes.
You'll encounter three options. You'll find that most stretchers have brake pedals located on the end sides of the stretcher, whereas you may find one or two that have the pedals a bit further towards the middle. Either way, this form of braking could require the user to step to the side to activate the brakes. The last system you'll see is a wrap-around bar that is accessible from any angle.
In some cases, the placement of the brakes, or the number of pedals, is an extra option.
Stretcher Mattress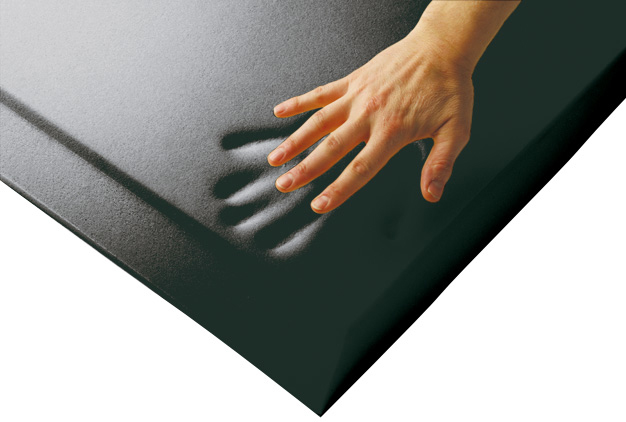 Most stretchers will come with a radiolucent mattress with the difference being in the thickness and the comfort quality.
The standard mattress is 3". If you're looking for something thicker, add a few more dollars to your final cost. However, some stretchers may come with 4".
Before making the purchase, ask the sales person about the quality of the mattress. Here are a few things to look out for:
Does the mattress have memory foam technology?
Is the mattress constructed with 4-way stretch fabric?
Is the surface anti-microbacterial?
Is the mattress water-resistant?
Does it contain latex?
Does the mattress have pressure care characteristics? Ask the sales person to show you a pressure map to support any claims.
Stretcher Options & Accessories
As with everything, the more you outfit your 'thing', the more it's going to add to the final bill.
Here is a list of some more standard options and accessories that you'll see. Keep in mind that some stretchers will offer some of these as standard features, whereas others may not offer an option at all.
Upgraded mattress
Head or foot board with chart holder
Mobile iv stand attachment
Head or foot end push/pull handles
Cassette holders
Paper roll holder
Integrated dual-display scale
Active hand brake
Fixed or removable IV pole
Restraint straps
Oxygen tank holder
Department identification labels
Drive motor and powered lift
Three-sided hydraulic controls
Defibrillator tray/serving tray/monitor shelf
Siderail pads
Armboard
Warranty, Preventive Maintenance & Parts
Most stretchers will come with a one-year warranty.
Note: If you're purchasing bulk through an RFP, you may be offered more than the standard one-year warranty.
With powered stretchers, it's always a good idea to check that all of the electrical components are covered.
As with any significant equipment purchase, having a good preventive maintenance plan will help extend the life of the stretcher and could reduce the overall lifetime cost.
Some other factors to consider:
Are both parts and labour covered?
After the warranty is over, what is the cost for parts?
What is the cost of labour?
Is extended warranty available at the time of purchase?
Cost of a Trauma Stretcher
After reading through all the different factors we've presented, your final cost will be dependent on what you want out of an emergency stretcher.
To give you an idea of the base cost for a trauma stretcher is, here are some typical starting points:
Non-powered, 500 lbs weight limit = Between $5,000 and $6,500
Non-powered, +700 lbs weight limit = Between $5,000 and $7,000
Powered stretcher = Between $8,000 and $9,000
What Can Meditek Offer You?
Meditek is in a unique position of being able to offer new and remanufactured stretchers.
We are the exclusive Canadian distributor of the QA series stretcher, a superior product in many respects.
With a wide network of associates spanning all over North America, we have access to other well-known stretchers, such as Stryker and Hill-Rom®.
Our remanufacturing process, ReNew, restores hospital equipment to as-new condition and comes with two-year parts and labour warranty.