Hybrid Operating Rooms: Will They Benefit Your Facility?
In recent years, an increasing number of Canadian healthcare providers have started to incorporate hybrid operating rooms (OR) into their facilities. While this trend is expected to continue and increase, the expense involved remains prohibitive for many of today's small clinics and hospitals.
Do the benefits of hybrid operating rooms outweigh the costs? In this article, we look at some of the most compelling reasons for making the investment.
Improved Patient Safety and OutcomesThe most significant benefit in terms of your patients is the flexibility to quickly and effectively intervene when complications or other emergencies occur. A hybrid operating room environment can support both open and endovascular surgeries without moving between floors or repositioning the patient. This is especially beneficial for trauma cases, as it reduces the response time from admission to surgery. Additionally, centralizing the surgical workflow in a single room minimizes the risk of infection, administrative error or other potential complications.|The psychological benefits of a hybrid OR can't be understated. When patients and their loved ones know a procedure is being performed in a state-of-the-art facility, it reduces their stress and anxiety — which can contribute to improved outcomes and faster recovery times.
New Surgical InterventionsHybrid operating environments can be used for procedures ranging from laparoscopic cholecystectomy to image-guided cardiovascular and thoracic interventions. Hybrid ORs also support fixed C-arm imaging techniques such as fluoroscopy, 2D/3D registrations and more.The ability to support a broader range of minimally invasive procedures creates a valuable revenue stream for your facility, and it can improve the overall quality of care you offer your patients. Hybrid operating rooms are an especially beneficial use of space in smaller facilities, where you have the pressing need to do more with less.
More Productive StaffHybrid operating rooms do more than maximize space. They also help you get the most out of your staff by streamlining workflows and scheduling. Instead of having to space out procedures over multiple days, hybrid OR environments consolidate your resources. This allows your team members to be more productive and increases job satisfaction.
Getting Started With a Hybrid OR
If you're considering incorporating a hybrid OR theatre into your facility, you can expect to see long-term savings through more efficient mobilization of your team. This makes hybrid ORs an important investment in the future of your health care facility.
Meditek has positioned itself as a leader in hybrid operating room equipment and design in Canada. We have helped facilities across the country move to a hybrid environment, upgrade or retrofit their existing equipment as necessary, and involved key staff in the design process. The path to a hybrid OR may be more affordable than you realize — contact a Meditek representative near you for more information about how we can help.
Check Out These Case Studies
---
October 28, 2015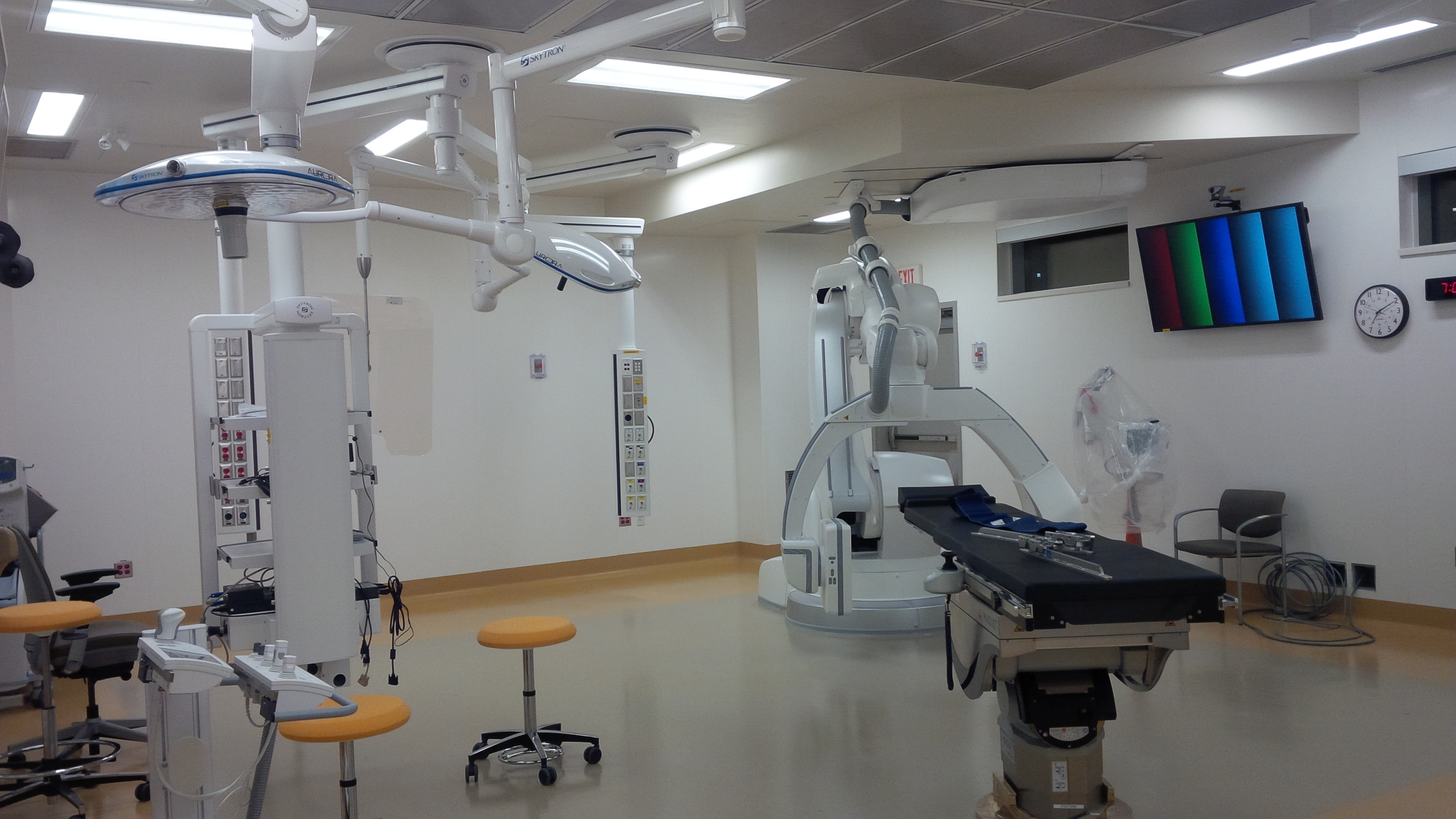 In early August, 2015, Meditek had the fortunate experience to be a part of another first-ever for Western Canada. This was the new hybrid operating room at the Peter Lougheed Centre – the first to feature a robotic C-arm imaging system (Siemens).
---
September 10, 2015
Calgary's Foothills Medical Centre recently made headlines for a surgical milestone: leading a clinical trial of the world's smallest pacemaker. The device, which is inserted via a minimally invasive procedure, #doesn't require external cords or a power source. It also has a ten-year
---