We are excited to announce the launch of Meditek's new brand to you, our valued customer. You may have already noticed our new logo, a new set of eye-catching colours and updated fonts – but we wanted to share more about the 'why' behind our decision.
In line with our dedication to ensuring our customers always feel confident and informed, we decided to be fully transparent around the launch of our rebrand.
What do we mean by 'brand'?
Our brand is a person's gut feeling about Meditek. What is someone's immediate reaction to us? How do our customers and potential customers feel when they interact with us? And how do we ensure our brand emulates what is most important to us as a company?
For our rebrand, we took the time to pinpoint what makes us truly unique. These are the things that our customers only get when partnering with us: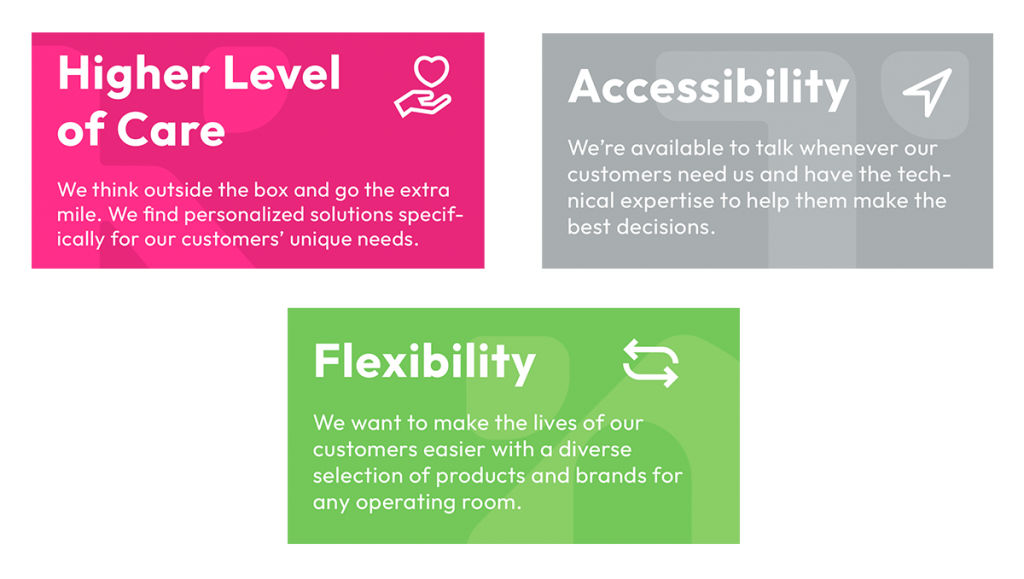 We wanted to consistently create positive associations and emotions every time someone interacts with us, whether it's a current or potential customer. That's why it was especially important that our passion radiated through every aspect of the new brand. First and foremost, we established a statement which boldly represents why we exist: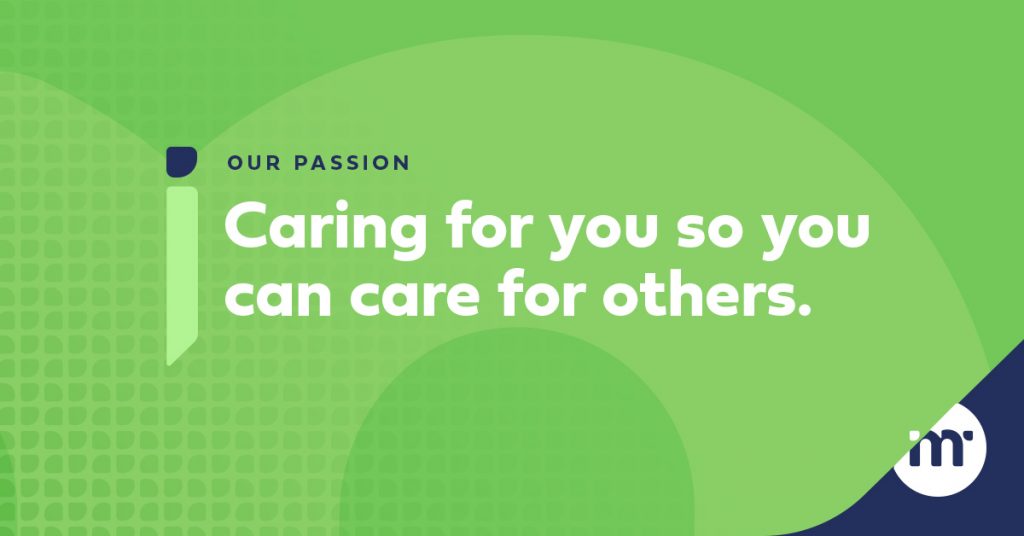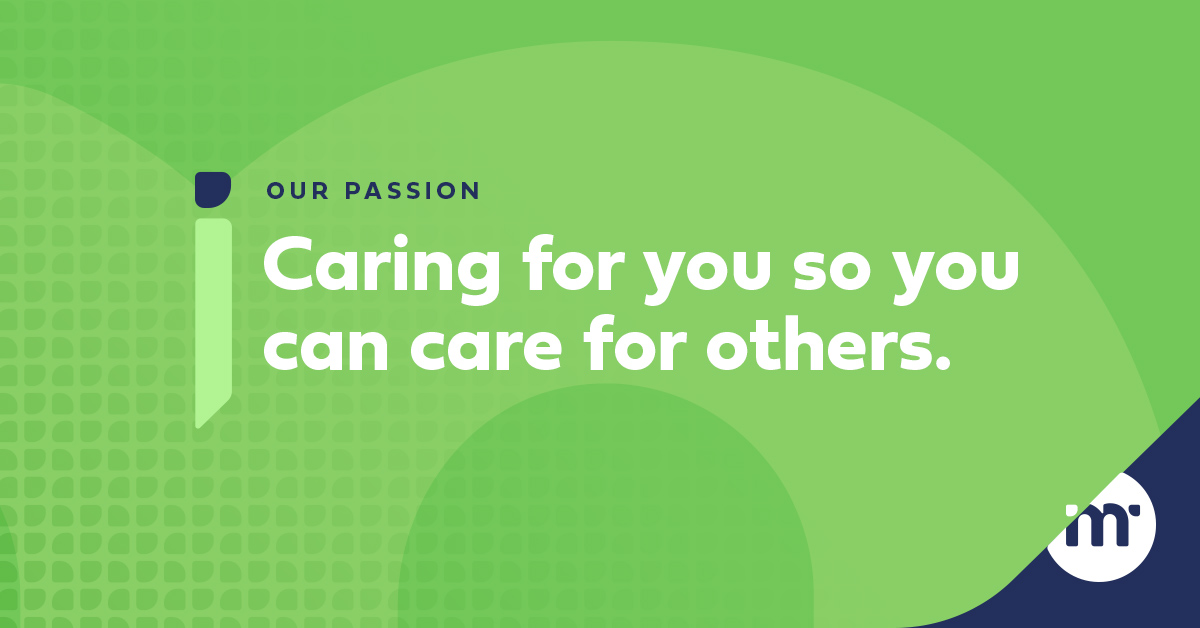 Our passion statement sums up how we care for our customers at such a high level that it allows them to care better for the people and things that are important to them. We do everything we can to make things easier for our customers, which frees up their time and energy to take care of what matters most to them in both their professional and personal lives.
Then, we realigned our core values to reflect this same passion.
CARING – EXEMPLARY CHARACTER – CAN-DO ATTITUDE – TEAM PLAYER
Why did we do it?
We realized that Meditek's brand was no longer reflecting us accurately. Our logo has remained the same for over 30 years, and although it has served us well, it's become outdated when it comes to who we are now.
If Meditek was a person, our brand wasn't bringing our personality traits across. When it comes to our wide range of innovative solutions and products, our brand wasn't representing that, either.
The old logo was created in the early 90s to emulate a surgical table because Meditek was exclusively distributing them at that time. Since its conception in 1981, one of our biggest evolutions as a company has been our range of products. We've brought in an extensive selection of unique products to better serve our same core market.
Felipe Cely, Marketing Manager

"Our business has evolved dramatically over the past years and it became clear that the perception of the company needed to reflect that positive development. It was time to rethink our integrated branding strategy to better reflect our position as trusted healthcare equipment experts"
Our thriving internal team culture is another reason for our rebrand. Here at Meditek, the level of passion and care our staff brings to work every day is unparalleled. Positive morale has always been here, but it continues to become stronger and stronger as our company evolves. This new brand reflects our evolution and good-natured character as a cohesive group.
A new brand is born.
We knew we were ready for something new. We decided to create a brand that would take us into the future. A look and feel that would showcase to the world who we truly are. An identity that would stand unwavering for many years to come.
Together with the help of a talented local advertising agency, we went for it.
Our new logo.
Our new logo is one of the most unmistakable changes from our old brand.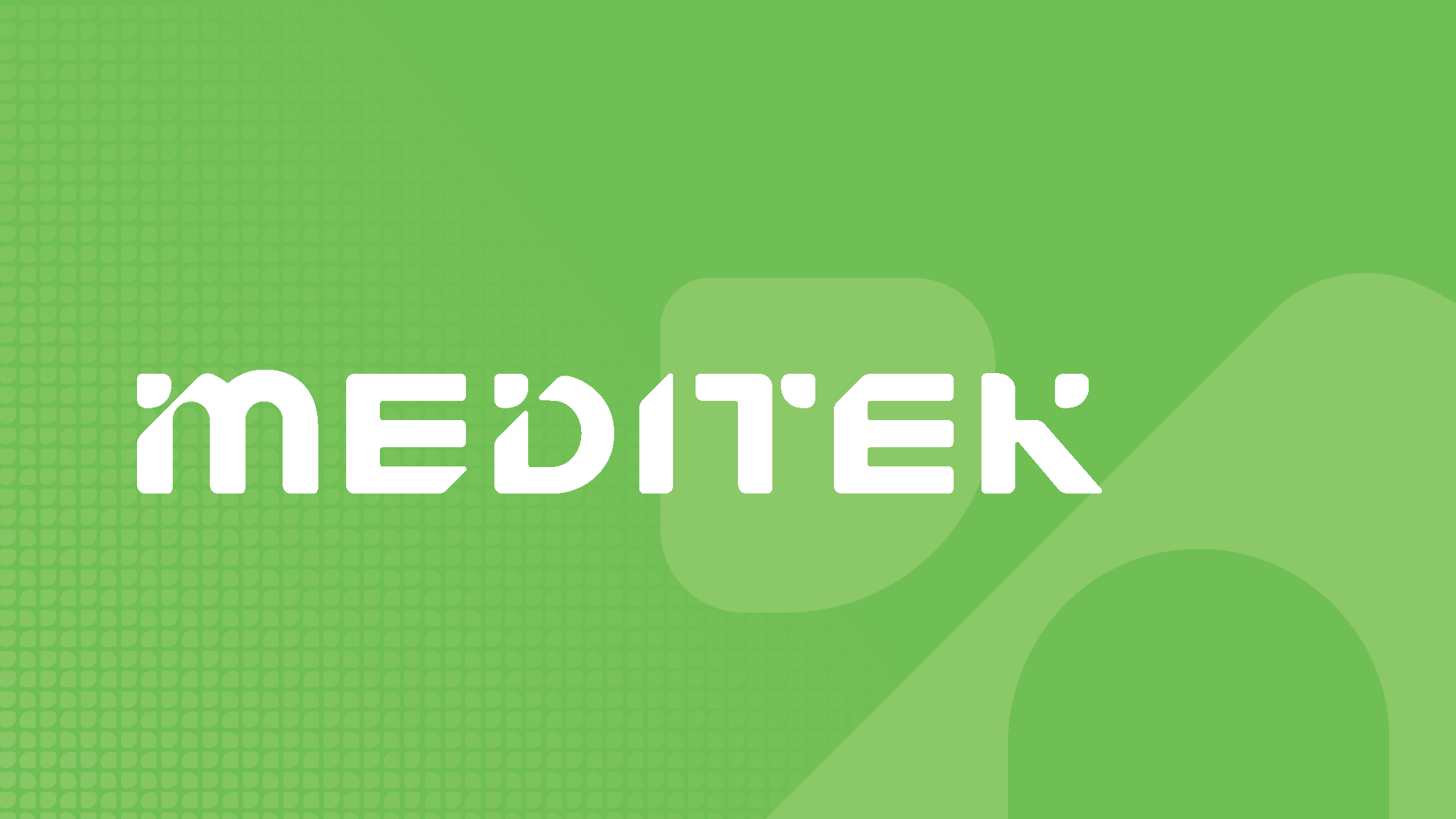 There are three main elements of the logo we considered before arriving at the final design:
We went with a modular look to represent our flexibility, creativity and ability to view things with a different perspective for our clients. The letters can be rearranged in different ways and almost become a brand expression in themselves.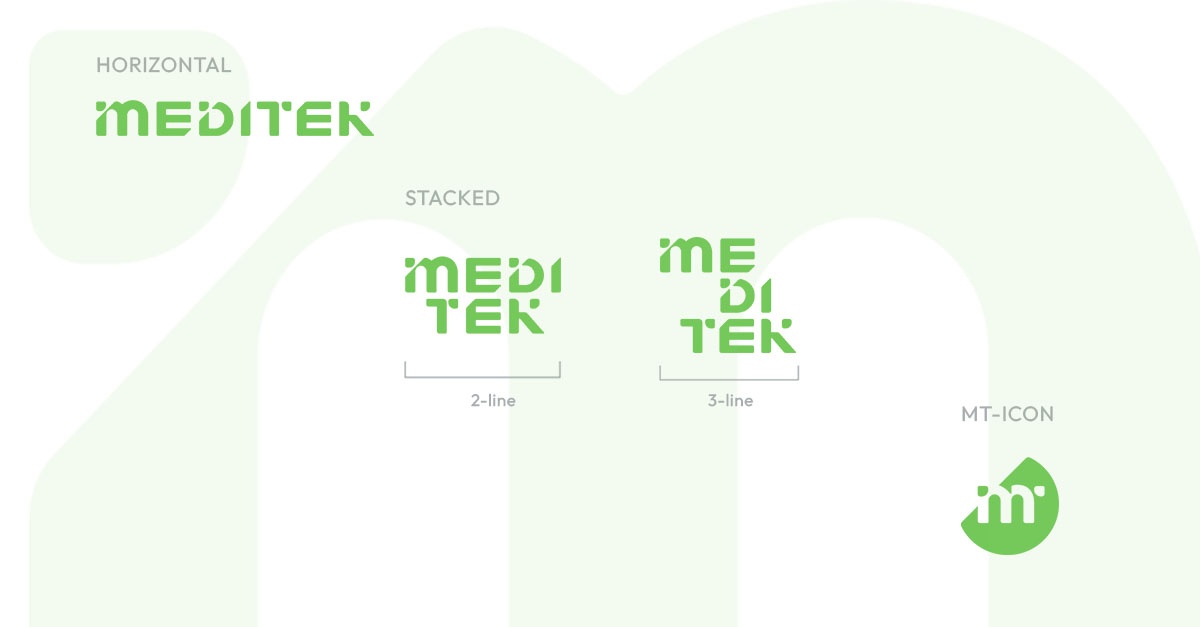 When we say modular, we don't just mean rearranging letters. Each element acts as a building block and allows us to create an entire design system comprised of the dots, lines and shapes from the logo. This creates a cohesive and unique look throughout.
Overall, we wanted the logo to depict that we are a professional, modern and innovative company – but we are also friendly and approachable. That's where the smooth corners and rounded shapes come to play.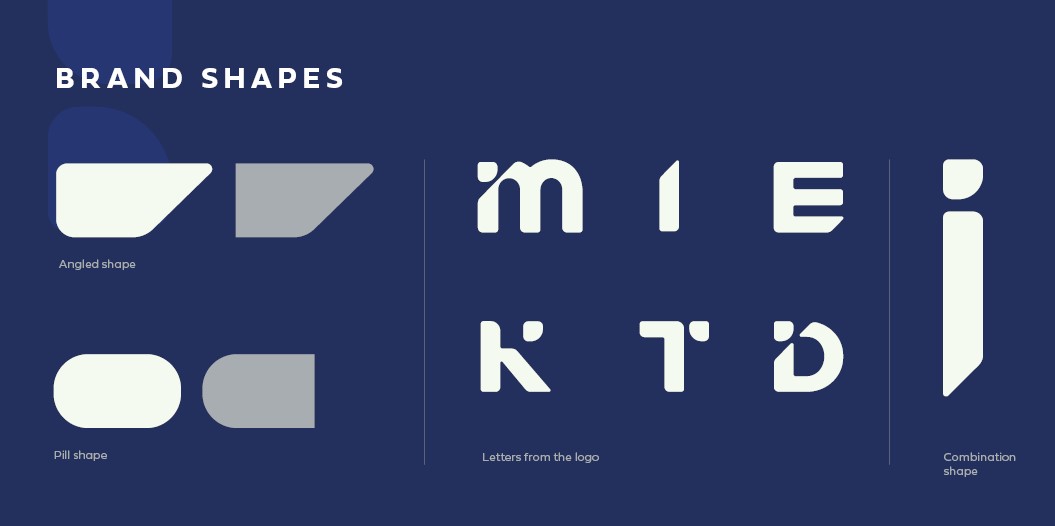 As you can also see, the lines and letters in our logo flow to create a continuous path. This speaks to our ability to connect our customers with the products and equipment they need. It shows we are the important link to make things happen from start to finish.
The angled slashes add a sense of movement and action, symbolizing one of our most important differentiators: our ability to respond quickly and expedite solutions for our customers. This is also portrayed in the icon version of our logo.
We chose a mix of lower and upper case letters for the logo. The lowercase provides a feeling of openness and friendliness, while the uppercase gives it some structure.
You can also see that wherever the path stops within the logo, there are dots filling in. This represents how we strive to literally fill in the gaps for our customers and ensure that every transaction is smooth and helpful.
Our new colour palette.
There were multiple factors that led us to this new and exciting range of colours. First and foremost, our old logo was teal and black – a colour combination that is extremely common within the healthcare industry. We felt ready to get out of our comfort zone.
Our primary colour is now a powerful and bright green, representing our innovative equipment and solutions. It's also a colour associated with nurturing and restoration.
Felipe Cely, Marketing Manager

"We are bringing a bold green to the forefront with the intent to communicate how we can nurture and restore equipment. And how we bring care, fun and creative solutions to our customers each and every day."
Our secondary colour is a rose, which represents the more passionate and creative side of our brand. It speaks to our human touch and personalized approach.
We chose navy as a calmer colour to balance out the green and rose. It's the perfect hue to tie our imagery and other elements together without being an obvious "healthcare blue".
We chose grey as a supporting colour for text. It brings some order and organization into the overall feel. Lastly, we chose a lighter ivory as a warm colour to maintain a friendly feel throughout.
What isn't changing?
Our commitment to providing impeccable customer service. Taking care of our customers will always remain our number one priority. In fact, we expect that our customers will feel more connected to Meditek than ever.
Chris Samuels, CEO

"We put a lot of thought and care into this change. But one thing that remains is our commitment to taking care of our customers and we will continue to go the extra mile for them."
Our goal was to bridge the gap between the flexibility and care that our customers know us for and how that is mirrored within every aspect of our brand.
We're thrilled to have a new brand, but we understand that a new look and feel isn't the be-all-and-end-all. To live our brand – and for our customers to continue to feel good about Meditek – we know we have to continue to be the best we can be. This means staying true to our passion and values that guide us each and every day.
---
For more on this, view our full press release here.