Meditek 35th Anniversary
Born in the year 1981, Meditek is very humbled to be celebrating its 35th anniversary this year. From small beginnings to large ambitions, Meditek has not only survived as a business in the Canadian healthcare market, but also evolved to become a major established player.
History of Meditek
The roots of Meditek, believe it or not, can be traced back to a company that manufactured and sold presentation materials, such as chalkboards and easels, in the 1960's.
D. Arthur Samuels created and grew the company over two decades and eventually had his two sons working in the business. His success, apart from building quality products, was due to his strict adherence to providing excellent customer service. Throughout the years of selling to healthcare facilities, Arthur realized that hospitals needed a certain level of service, of which was not allows being provided.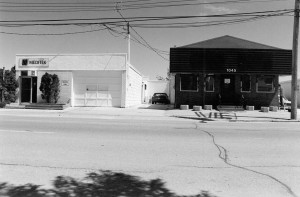 The question was what type service could he provide?
Witnessing the problematic budget restraints and frustrations from hospitals from his experience with presentation materials, Arthur thought about ways he could extend the life of equipment. The idea of refurbishment came to mind, as companies were already doing it for autos, aircraft and other heavy equipment.
Knowing that equipment varied greatly across the numerous hospital departments, Arthur wanted to focus on an area that would provide the most value to the hospital. He chose the operating room, as he saw that as being a logistically critical part of the hospital. He chose surgical tables as the equipment since they were one of the major costs of an OR.
However, Arthur wanted to do more than just refurbish. He wanted to completely overhaul the inner workings of the equipment and truly extend its life and increase its value. He called this process remanufacturing.
They focused on a complete teardown and rebuild of this used and worn out equipment. The goal was to restore the equipment to as new condition using OEM approved parts. Hospitals benefited because this process significantly reduced the cost of buying new.
In 1981, after the dust had settled, a name had been selected, and a new business for the sons was born – Meditek.
A new era of innovation
By no means did Meditek start with a fancy new building and corporate office. Instead, the two energetic sons, backed by their father's experience and knowledge, started from a little trailer.
As hospitals started lining up to have entire fleets of tables remanufactured, the name Meditek made great strides in the industry, becoming synonymous with excellent quality and exceptional customer service.
As the business flourished and more staff were employed, it naturally grew into buildings instead of trailers! As other products entered the remanufacturing process, Meditek also became a distributor of new products and expanded to other departments outside the operating room.
With remanufacturing anchoring the business, surgical lights became the next big focus. Equipment carrier booms, integration systems, sterilizers, stretchers, hospital beds, a large range of accessories and disposables followed. Everyday the story continues to be written, as Meditek continuously sources the newest and most innovative healthcare solutions from around the globe.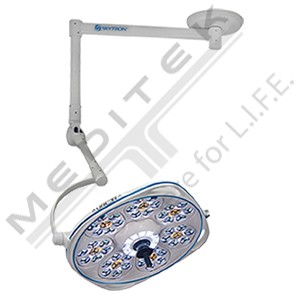 Message from the president
An interview with the president
Having been with Meditek since its creation, seeing where we are now and what we've grown into, I now know the pride my father must have felt when he guided me and my brother along as I do the same for my own sons.
To imagine 35 years ago that we would be a major healthcare equipment provider to hospitals that stretch from coast to coast, is a testament to how far we have actually come.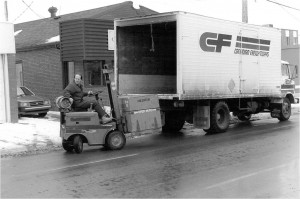 Keys to success
One of the biggest reasons for Meditek's success has been the collective team effort of all Meditek employees working towards one common goal. We all take pride in what we do, down to every individual contact we make with our stakeholders.
All Meditek employees are made to feel that Meditek is 'their business', and they are 'business owners' in that sense of responsibility. We encourage them to take ownership when our clients call on us. We know how busy healthcare professionals are, and I think that not wasting their time is a way that we can show our respect for their daily commitments.
Meditek roots run deep
One thing that most people always find hard to believe about Meditek is the length of time that people stay with us. We have three staff members that have been here for over 25 years – two of them over 30 years!
Combined, our other employees average around 10 to 12 years. Considering that in today's world an employee stays at one place for an average of 4.4 years, we pride ourselves on the fact that people want to stay with us.
Watch our Corporate Video below:
The Meditek difference
It is no secret that there are many healthcare equipment providers out there. In such a crowded field, we knew that we had to offer something special. We positioned ourselves in such a way that we are not confined or defined by one single solution. Unlike the goliaths of the healthcare equipment industry, we are able to offer multi-supplier/product solutions, as opposed to only offering one brand name.
We treat every transaction as the most important transaction for our client, making sure that we understand the tiniest of details in order to provide the best solution. For us, every transaction is a benchmark of our clients' satisfaction.
Overcoming challenges
Probably one of the biggest challenges we have faced is actually a dual challenge of selling capital medical equipment and selling it to a national customer base (in a huge country!).
In such a unique industry as our healthcare industry, other challenges we face are the concepts of "we've always done it this way" or "let's just go with what we already know". To explain to our customers the difference between Meditek and some of the bigger companies, it is like going to McDonalds for a burger or going to your local restaurant down the street. While the status quo might be a few cents cheaper, the attention you receive and the quality you get are going to be very different.

Special Meditek moments
Fortunately, for us, we have had numerous special moments. One in general is whenever we win significant competitive Requests for Proposals from very large health authorities when up against major multi-national medical equipment corporations. It proves that we have the products; we have the knowledge; and, we have the logistics to accomplish major projects.
Hybrid operating rooms are gaining popularity and are considered to be cutting edge in the advancement of healthcare treatment. Meditek was the selected provider to supply and install the first ever Hybrid OR in Canada at Royal Columbian.
We also installed one of the largest Hybrid OR's in Canada at Foothills Medical Centre. These are two projects in particular that stick out due to the distinguished designations that they carry.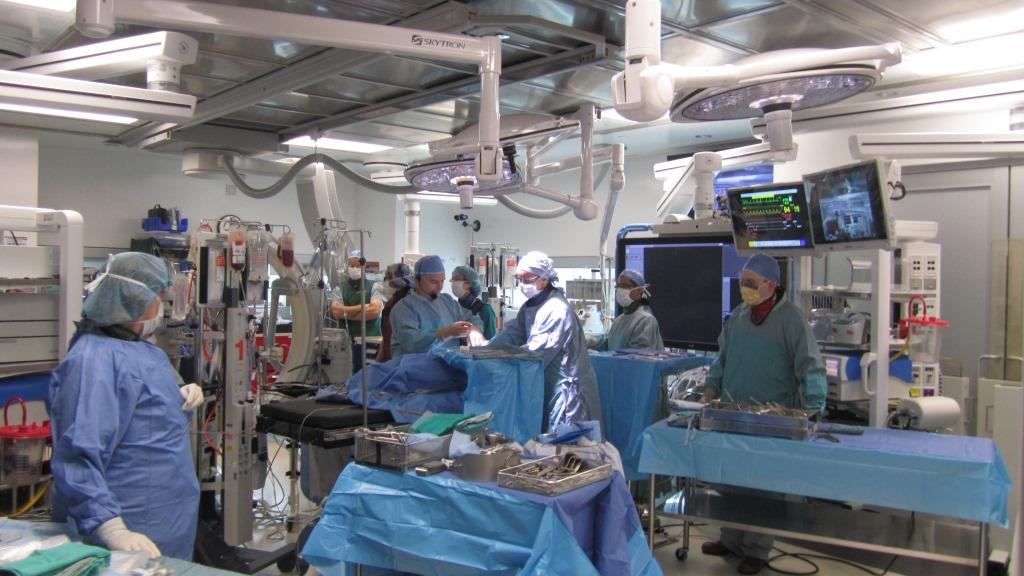 Mission & Vision Statements and Value Proposition
Mission Statement
To create more desirable working environments for our clients by genuinely caring for each customer while providing unique, individualized and superior solutions. This will be accomplished as we continuously invest in our staff and develop the skills of our champion team.
Vision Statement
To provide problem free operating environments which allow our customers to focus on delivering the patient care they are passionate about providing.
Value Proposition
Meditek has found success through its core beliefs. By specializing in providing customized solutions for surgical and operating room departments, we have gained the reputation of being a reliable and trustworthy partner.
Here for L.I.F.E.
Leadership:
Being at the forefront of medical technology by sourcing out the latest advancements in medical equipment, Meditek is proactively fulfilling a dedication to being a leader in the Canadian healthcare market. Meditek carefully selects products based on their ability to enhance functional efficiency and patient care. Always looking for an edge, Meditek also envisions how the selection of product offerings can be further leveraged to maximize the value for our clients.
Innovation:
By utilizing our innovative products and a think-outside-the-box approach to formulate customized solutions, clients can expect solutions that are never pre-packaged. Meditek's solutions are catered to the unique needs of each client and the superior functions that our products provide.
Focus:
Meditek focuses where the focus should be – the client. We believe that if we take care of our clients, our clients then have the tools they need to provide the care they are so passionate about providing to their patients. To Meditek, forming a mutually beneficial, long-term relationship with our clients and suppliers is critical to our success.
Excellence:
Because of the strong family history invested in the success of Meditek, we care. Because we take pride in improving the Canadian healthcare industry and doing our part in making Canada's dedicated health professionals' jobs easier, we care. Because our reputation is reflected on us personally, we care. Our care is what fuels our dedication to providing nothing short of excellence to all of our stakeholders.