An Overview of Fracture & Trauma Tables
Recently I received an inquiry from an OR manager who had been tasked with finding out the price of an orthopedic surgery table for their new operating room.
The inquiry went something like, "we would like to know how much an orthopedic table costs."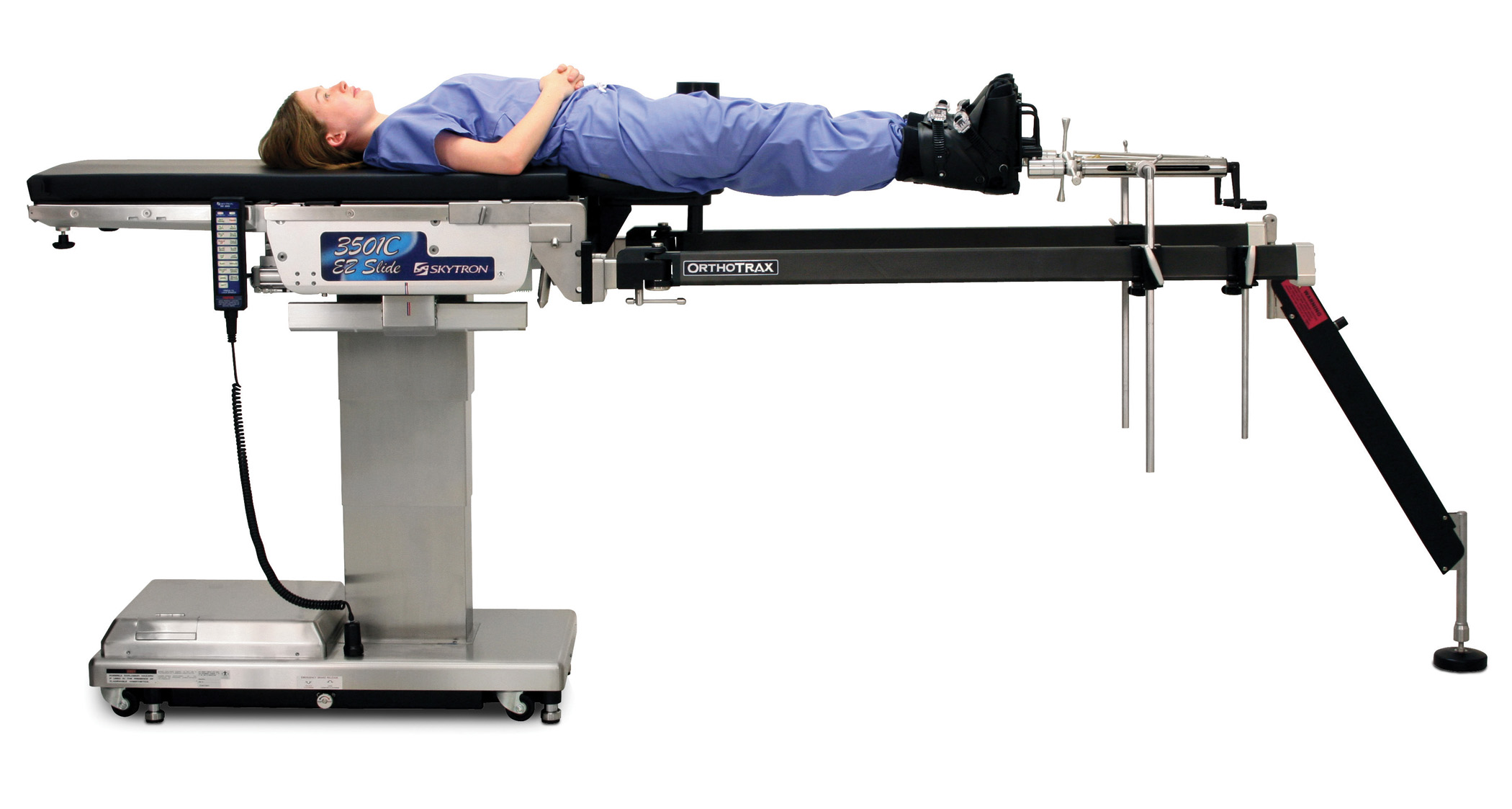 Immediately, I started asking some questions to get a better idea of which table would be the right fit for their facility when they stopped me and said that they were just looking for the final price of what the table costs.
I explained to them that I could give them a price tag number, but that number would not be accurate as a final price due to all of the pricing variables and factors that go with the investment of an orthopedic surgical table.
For example, the first question I asked was if they were looking for a stand-alone orthopedic table for their operating room or an orthopedic extension for a general surgical table.
Not knowing they even had that option, that single question put tens of thousands of dollars on the table (no pun intended) to potentially use for other equipment.
As is with everything, the more specialized the equipment is, the less options you have. The same holds true for orthopedic tables.
While the list of general surgery tables is long, orthopedic tables are limited in comparison.
However, despite the lack of choice, the range of orthopedic tables can vary from $70,000 for a more basic model to $200,000 for a 'Rolls Royce' table.
Meanwhile, an orthopedic extension with all the accessories may vary from $25,000 to $60,000.
The following article explains the majority of the costs to get an accurate quote for an orthopedic table.
*Please note that the prices mentioned in this blog post are for informational purposes only and may not be up-to-date at the time of your reading, as they are subject to change over time.*
What kind of orthopedic table are you looking for? Table or Extension, Specific or General
The very first thing you need to ask yourself is: "are you looking for an orthopedic table that is specifically an orthopedic table, or do you want an orthopedic extension to fit onto your existing general surgery table?"
The answer to this question mostly depends on what procedures you perform.
If it is a dedicated ortho room for some specific procedures, it would make sense to get a table that is specific to your work.
On the other end of the spectrum, if you do a mix of procedures, you may not need to go all-in with such a substantial capital investment and could just get the extension kit.
Orthopedic Procedures
The essential question is what procedures you currently perform.
An even more important question is what procedures you plan on doing with your new orthopedic table.
If all you do are hip replacements, you probably don't need a table that can do much more.
But should you choose to expand your offering of procedures, try not to tie your hands by getting a table that cannot do what is in your future plans.
Here is a list of the more common orthopedic procedures to consider:
Hip or Femur Fracture, including fracture fixation
Tibial Fracture
Tibial Nail Insertion
Acetabular & Pelvic Fracture
Thoracic & Lumbar Spine
Hip arthroscopy & Resurfacing
Anterior Approach Total Hip Arthroplasty (AATHA)
T/L Spine Fixation.
Table Composition
Several factors dictate what goes into the composition of a table – stability and imaging are the two key things to consider.
The table needs to be stable and firm, regardless of the positions the table and patient are put into.
The composition of your table will determine the table's weight limit, with the average maximum permissible load being 350 lbs to 450 lbs.
Should you operate on heavier patients, there are tables available that have weight limits of 1,000 lbs.
Many times, there is a need to do some imaging on appendages.
Should your table be all stainless steel, it may mean time spent repositioning the patient or changing over to non-metallic image-friendly extensions.
When looking at a table, pay close attention to the accessories, supports and items that are carbon fibre for imaging requirements.
Table Movement
Now here are some premium features that may be of major importance or of no consequence at all, depending on which procedures you are performing.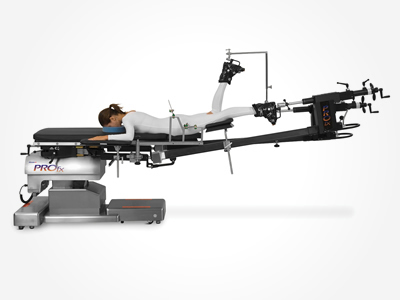 Lateral tilt
Trendelenburg and/or reverse
Adduction
Abduction
Table height
Powered and Mobile Functions
One major cost differentiator is whether you can make do with a table that is manual functions or needs one that has powered functions.
Although few OEM's still offer a new manual table, there are a lot of refurbished manual tables available, such as the STERIS Orthovision.
The cost savings is a big factor, and also surgeon preference is important to consider.
Another thing to think about is the time and energy you may save with powered functions.
Some tables may have an auto-drive motorized transport feature available.
If you will be transporting the table often, how important is it to you to have a drive feature?
Patient Comfort
With any surgical procedure, patient comfort is key to patient happiness, and maybe even more so when it comes to orthopedic surgery.
It's always a good idea to confirm that the mattress is included, in addition to the quality and thickness.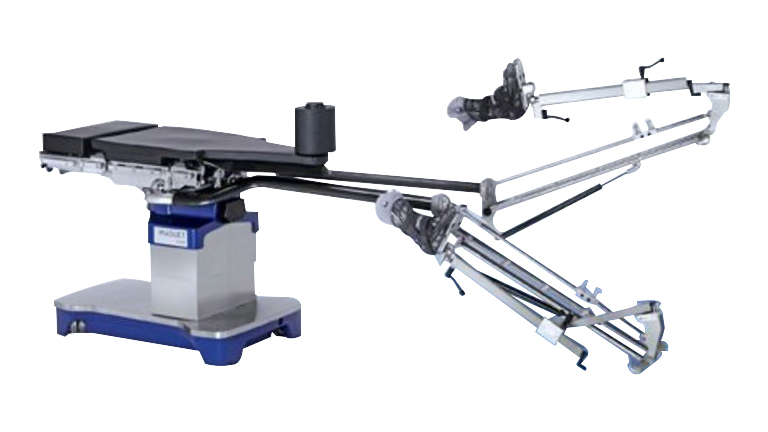 Are you getting a standard entry-level mattress with basic construction, or are you getting a premium quality mattress that has anti-shear, multi-layered foam and pressure management construction?
The difference may have unforeseen consequences or positives, such as patient reviews, or the cost of a replacement in just a few months.
Table Lifespan
Buying an orthopedic operating table is huge money. You don't want to have to buy another one for a very long time.
Orthopedic tables should last 15 to 20 years. Make sure to ask potential vendors what the average life is of each of their tables.
Nevertheless, don't just take their word for it, either. Get references and ask them directly.
Buying a $100,000 table or a $150,000 table may have a lifecycle difference of 10 years, for example.
The Unglamorous Part of Buying an Orthopaedic Table
We all want to talk about the bells and whistles. But don't forget that the warranty, extended warranty, preventive maintenance, shipping and training are all very important parts of the purchase equation.
Orthopedic surgery table warranty questions to ask
Know what your warranty includes, just as much as what it does not include.
Know the difference between 'full' and 'limited'.
Here are a few good questions to ask when talking about warranty:
How long is the warranty for? Most often, tables come with a one-year warranty, but you might find something longer.
Is it a limited warranty? If so, which parts of the warranty are limited?
What is included in the warranty? Is it parts and labour; parts only; or labour only? The follow-up question to this is how much labour costs, if not included.
Are there any parts that are not directly included in the warranty, whether it be limited or not? If there are parts not included, find out the price before purchasing because they were probably not included for a reason (hint: $$$).
Is there a limit on the cost of parts and or labour that is covered? When reading the warranty document, look for the words 'up to'.
*Whether you are planning on buying an extended warranty or not, it's always a great idea to ask about it. The extended warranty may turn out to be more favourable than you could have imagined at the time of purchase. Use testimonials from existing clients to validate whether you get it or not.
Required and Preventive Maintenance
Required maintenance vs preventive maintenance: What do you need to do vs what should you do.
The first thing you should have answered about required maintenance is if it affects the warranty.
The second thing is if it's included in the warranty or if it's extra. And finally, if it's extra, how much extra is it?
For preventive maintenance, let's use the classic example of buying a car.
Car A costs $20,000. The maintenance schedule suggests that you bring it in every:
5,000 kms for an oil change
12,000 kms to change the air filter
48,000 kms to change the transmission fluid
Car B costs $25,000. The maintenance schedule suggests that you bring it in every:
10,000 kms for an oil change
20,000 kms to change the air filter
70,000 kms to change the transmission fluid
Looking at those numbers, you would probably think that you are getting a much higher quality vehicle for only $5,000 more.
More so than that, you are also getting less frequent interruptions, which may be of valued importance to you.
In addition, make sure to check the cost of each preventive maintenance package.
Shipping and Handling
While negotiating your orthopedic table purchase, find out whether the shipping goes to the receiving dock or to the operating room.
A small, presumptuous detail like this could be cause for a headache when the table arrives.
If the table is delivered right to the operating room, who will uncrate it and what happens to the shipping materials?
Ironing out these fine details at the time of purchase will make the entire sales cycle go much smoother, leaving less or no room for unwanted cost variables or conflict.
Additional FAQ for Buying an Orthopaedic Table
With so many variables affecting the final price, here are a few more that you should be asking every potential vendor.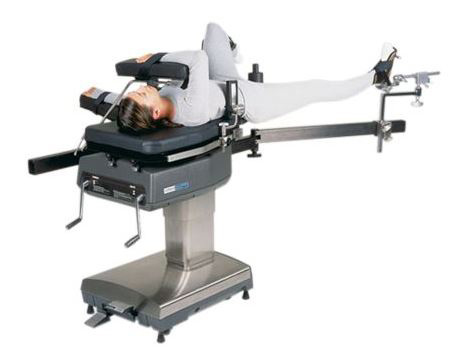 Is there a discount for volume purchases?
How much is shipping going to cost?
What are the payment terms, such as net days, early payment discount, rebates, etc.?
Is there a trial period available?
Is there a trade-in credit available for existing equipment you may have?
Do you require training? Is it included in the price? Is factory training included? What about manuals, videos, etc.?
Orthopedic Table Accessories
Do you want the chrome rims and remote starter with your new car?
Everything you want in addition to the base table is an extra cost.
In some situations, you may not be able to perform certain procedures without accessorizing.
If you already have accessories, check that they will fit your new table, or at the very least if there is a trade in value.
Some of the more common orthopedic table accessories:
Accessory Cart
Sacral Rest with Pad
Perineal Post with Pad
Lateral Post Positioner
Traction Extensions
Armboard with Pad
Traction Unit Assemblies with Padded Boots
Universal Well Leg Support
Traction Accessory Clamps
Leg Transfer Board with Pad
Andrews Frame Adaptor Kit
Arthroscopy Knee Holder
Pelvic Rest
Shoulder Chair
Average Cost of an Orthopaedic Fracture/Trauma Table
As mentioned throughout this article, basic and standard orthopedic tables can be $70,000 to $80,000, but a high-end specialized spinal table could be $180,000 to $200,000.
Even at that, you might need to allow at least a few thousand more to cover off specialized attachments you may need
Add on shipping, a few small accessories, an extended warranty, an upgraded mattress and you have just added $10,000 to the price tag.
If $150,000+ is too much for your budget, consider an orthopedic extension.
The average price is between $50,000 and $60,000 for a decent system.
This makes even more financial sense if you already have a functioning general surgery table.
However, if you are planning on taking on a large orthopedic-specific caseload, the table investment will free up your general table for other procedures.
An alternative option to exhausting your capital budget on a new table is buying a remanufactured table for significantly less, typically around $35,000 to $40,000.
In addition, you may already have an orthopedic surgery table that already fills your needs yet is worn out and costing you lots in maintenance and repairs.
A very cost-effective and financially sound option is to have Meditek remanufacture your table for you at around $25,000 on average.
Ready to Help
Meditek prides itself on providing an exceptional customer service experience, and we are in a unique position to provide just that as an unbiased supplier of orthopedic tables and accessories.
Since we are able to offer brands across the board, our only interest is finding the right fit for you and your facility.
We encourage you to use us as an educational resource when researching orthopedic tables for your operating room.
If you have any immediate questions about how much a new orthopedic table or extension will cost you, please call us directly at 1.800.567.8400.