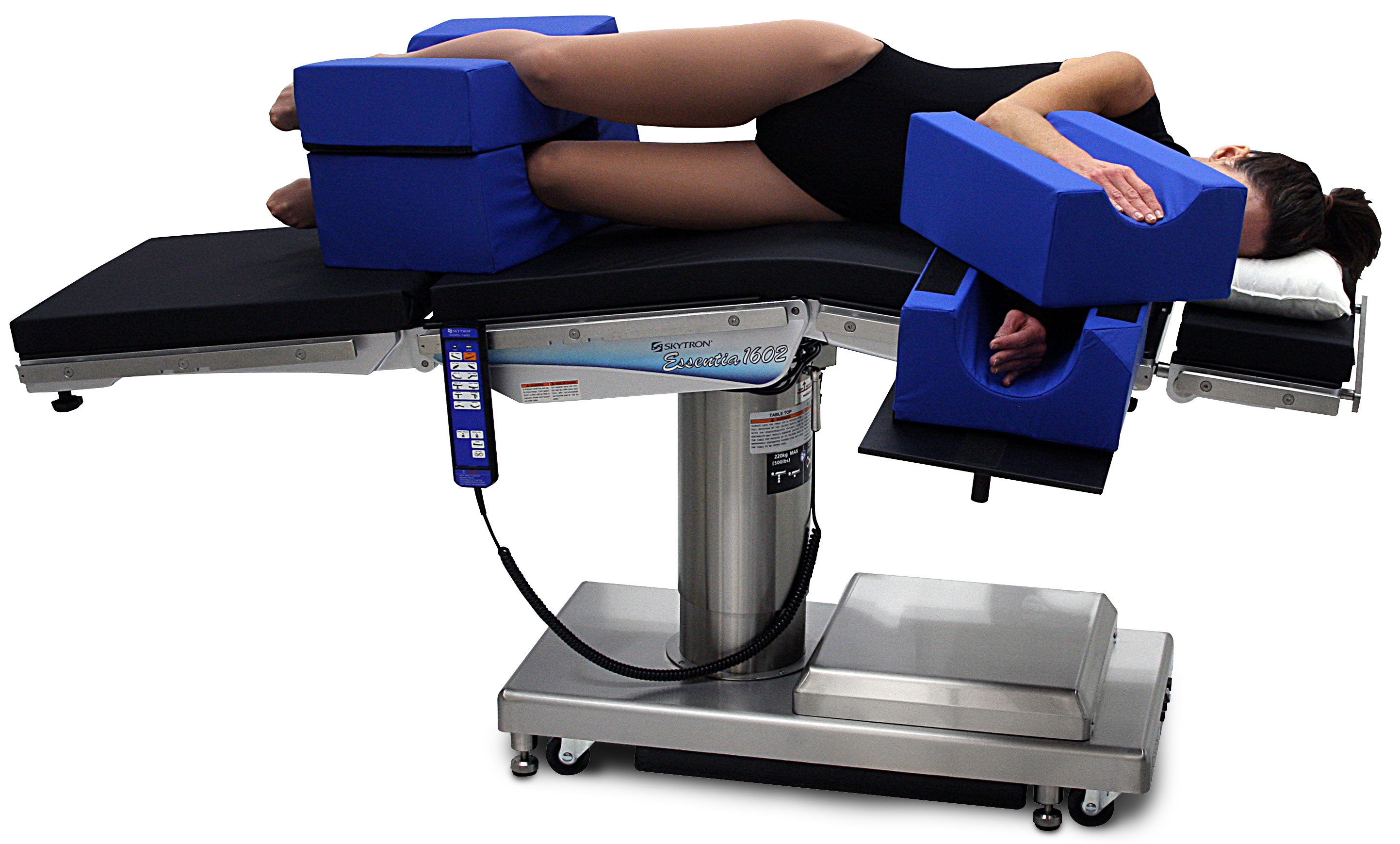 Fast and accurate patient positioning in the operating room can be the key to improving outcomes and maintaining excellent productivity in a busy OR. As the range of surgical interventions has expanded with the rise in popularity of image-guided procedures, practitioners are required to have a greater understanding of correct positioning than ever before. At the same time, facilities must invest in modern operating room positioning equipment to support these procedures. While these factors may seem like a drain on your resources, there's clear value to making the investment of money and time necessary to improve patient positioning in the operating room.
---
---
Patient Positioning in the Operating Room
In their article "Risks and Benefits of Patient Positioning During Neurosurgical Care," Rozet and Vavilala write that "ideal patient positioning involves balancing surgical comfort against the risks related to the patient position. Therefore, patient positioning during surgery should be considered during the preoperative evaluation."
Depending on the type of procedure, improper positioning can have a number of negative consequences, including:
Respiratory problems, including airway blockages and restricted rib cage and diaphragm movement. This is of particular concern during bariatric procedures and any other type of surgery performed on the growing population of obese or overweight patients.
Circulatory problems, including obstructed vessels and compromised blood flow to lower extremities. During longer procedures, this can lead to post-operative cramping and pain, as well as other more serious complications such as deep vein thrombosis.
Pressure ulcers and other skin problems, such as ischemia. The risk of pressure ulcers in otherwise healthy patients can be greatly reduced through proper positioning that keeps weight off bony areas. During longer procedures, periodic repositioning — either manually or using specially designed operating room positioning equipment — can also be beneficial.
Neurological problems, including nerve damage that leads to vision loss, motor impairment or other long-term issues. Unfortunately, these problems can occur in just a few minutes, further reinforcing the need for increased education and technology to facilitate proper patient positioning for surgery.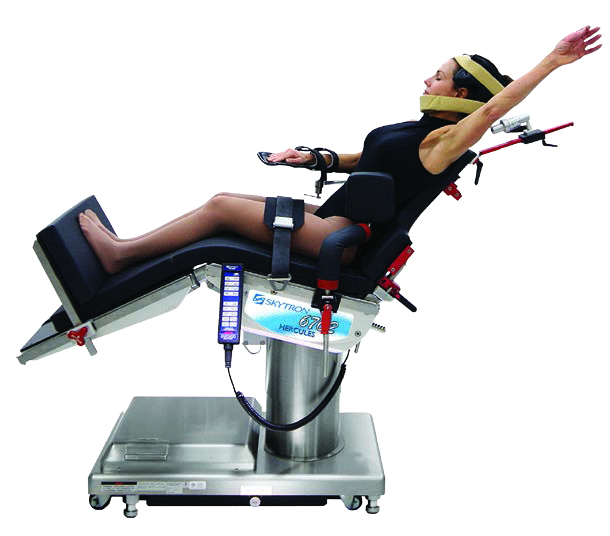 Avoiding Positioning Injuries
Clearly, taking steps to avoid positioning injuries should be a priority during any type of surgical procedure. But what does that look like in practice? The following tips are adapted from the Association of Surgical Technologists' "Standards of Practice for Surgical Positioning:"
Understand the goals and importance of patient positioning. Patient positioning in the operating room isn't just about avoiding serious injuries. It's also about improving comfort, reducing stress and facilitating the efficient completion of the procedure with a minimal amount of strain on your staff.
Identify the patient's specific risk factors. A thorough preoperative assessment will look for factors specific to both the patient and the procedure that can elevate risk. These may include age, weight, range of motion, pre-existing conditions or disabilities, mental capacity and more.
Identify patients at risk of pressure ulcers. Pressure ulcers are the most common type of patient positioning injury. Elderly, obese and diabetic patients, as well as smokers and others with poor circulation, are at a greater risk of developing ulcers.
Identify patients at risk of falls. Falls can result from incorrect patient assistance and positioning. Take special precautions when treating a patient with a history of falling injuries or with other potential complicating factors such as Alzheimer's, dizziness, vision problems or poor mobility.
Use the right type of equipment for the patient and the procedure. The technical demands of the procedure, as well as the pre-identified risk factors, will determine which type of surgical bed and positioning equipment is best.
Follow ergonomic handling principles. Patients and equipment should be handled in a way that minimizes the risk of injury to your staff.
Never abandon patients at the operating table. Patients should be monitored at all times by a qualified staff member.
Work together to reduce the risk of injury. During the procedure, surgical technologists involved in patient positioning should always be under the direct supervision of a qualified surgeon and anesthesia care provider.
Assess positioning before surgical prep begins. Take a note of body alignment and make any last-minute adjustments before the procedure has started.
Accurately document positioning throughout the procedure. For review purposes, keep a record of the types of equipment used, any pre-existing conditions noted and any complicating factors encountered during the procedure.
Address the need for ongoing training in proper patient positioning through continuing education. As new surgical procedures are introduced and standards of care evolve, ongoing continuing training is the best way to ensure patients' needs will continue to be addressed.
Review policies and procedures on an ongoing basis. Periodic high-level assessment and review is a key part of the continuous improvement process when it comes to surgical patient positioning.
Patient Positioning Equipment From Meditek
Meditek has been supplying the Canadian healthcare sector with affordable, innovative operating room positioning equipment since 1981. We are the first choice of some of the country's most advanced facilities, where our products are helping surgeons reduce injury and improve the standard of care during a wide range of surgical procedures.
We carry equipment for all patient positioning techniques, including:
Surgical tables accessories from leading manufacturers such as Steris, Maquet, Skytron, Berchtold and more. Our products support a number of different patient positions such as supine, prone, and lateral and more. We also have comprehensive remanufacturing capabilities that let you restore and upgrade older equipment at a fraction of the cost of buying new.
Allen Medical Yellofins® Stirrups and other surgical table accessories. Allen Medical Yellofins® Stirrups products provide simplified, sterile adjustment of abduction and lithotomy positioning during general surgery and procedures such as urology and cystoscopy procedures.
Relaxa gel pads that are latex-free, leak- and tear-resistant and hypoallergenic. Relaxa patient positioning products are designed to reduce the risk of pressure sores, both during and after long surgical procedures. Choose from table pads, sandbags, positioner pads and more, including products specifically for bariatric patients.
For more information about any of our products and services, contact a sales representative in your area for assistance.
*Yellofins® is a registered trademark of Allen Medical Systems, Inc.
---