[ Do you have something to add? An experience you can contribute? Please share your comments below! ]
Recently I have had the rare privilege of seeing first hand some of the phenomenal work that goes on (largely unknown to most) at two of Canada's largest children's hospitals. Through a combination of my work at Meditek and volunteering my personal time for one such facility, I have been privileged to be able to go behind the scenes and observe what many will never have opportunity to see.
As a result, I wanted to take a moment to share my experience so we can all recognize the backbone of our healthcare system – the people.
Should you ever ask me what I think one of the most emotionally difficult environments of healthcare to work in is, I would immediately put forward nursing at one of such facilities as a suggestion. It is a moving experience to see such little children suffering under so many various illnesses, often times spending months on end in these facilities. It is equally moving to see the kindness, love and dedication expressed by the nurses I have had the privilege of coming in contact with who treat these children with personal commitment and affection.
The diversity which presents itself in a children's hospital is noticeable; from a hushed ICU where little premature babies weighing less than 1 kg. and small enough you could hold them in one hand, to a noisy bustling play room where children dress up and play in a mini MRI unit, to a little library where committed staff are working with others to overcome learning disabilities.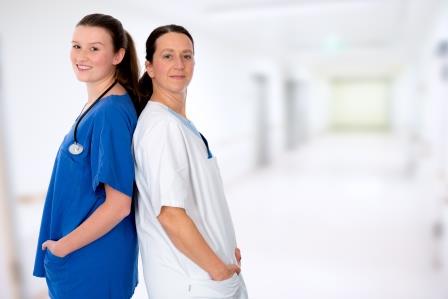 The connection that nurses develop with these precious little children should not be underestimated – try for a moment to imagine the feelings of both joy and loss when the time comes that the premature baby you have been sitting with for hours each day for several months is finally well enough to go home for the first time. To see the baby who you have come to know so well and become attached to leave your care can be so difficult and at the same time you know you have patiently nursed another baby to good health. A baby who has managed to survive against remarkable odds so that some happy parents are now able to truly enjoy their little miracle for the first time. That is why I consider this to be an emotional nursing environment and why I also consider these nurses as heroes. In a word, unselfish.
Having been blessed myself with two healthly and happy boys, it is my prayer every day that they remain that way but if for some unfortunate reason should they fall ill I take encouragement in the fact that I know they will be looked after with the greatest possible care because I have witnessed it myself.
To every nurse out there who reads this, I hope you take a brief moment to stop and thank yourself for the important work you are doing each and every day. It may often goes unacknowledged, but never unnoticed.
Sincerely,
Chris Samuels
General Manager, Meditek