Log In for Pricing
Healthe SPACE – UV Sanitizing and Illumination
The Healthe SPACE is a passive and continuous method to sanitize surfaces in occupied spaces.
It is easy to install, simply unscrew the existing light from a six-inch recessed downlight, remove existing trim (if applicable), screw in the Healthe Space, push it in place and flip the switch to start the sanitizing.
Equipped with a Far-UVC source, the Space delivers 222 nanometer light to inactivate microbes; the reduction achieved is dependent on the type of contaminant, distance from the source and duration of exposure. Scientific data supports the germicidal efficacy and human safety of the novel Far-UVC (222nm) technology, including independent research backed by many peer-reviewed papers.
The integral general illumination features a boost at 435nm to help activate antimicrobial properties of TiO2 found in surface coating and cleaners.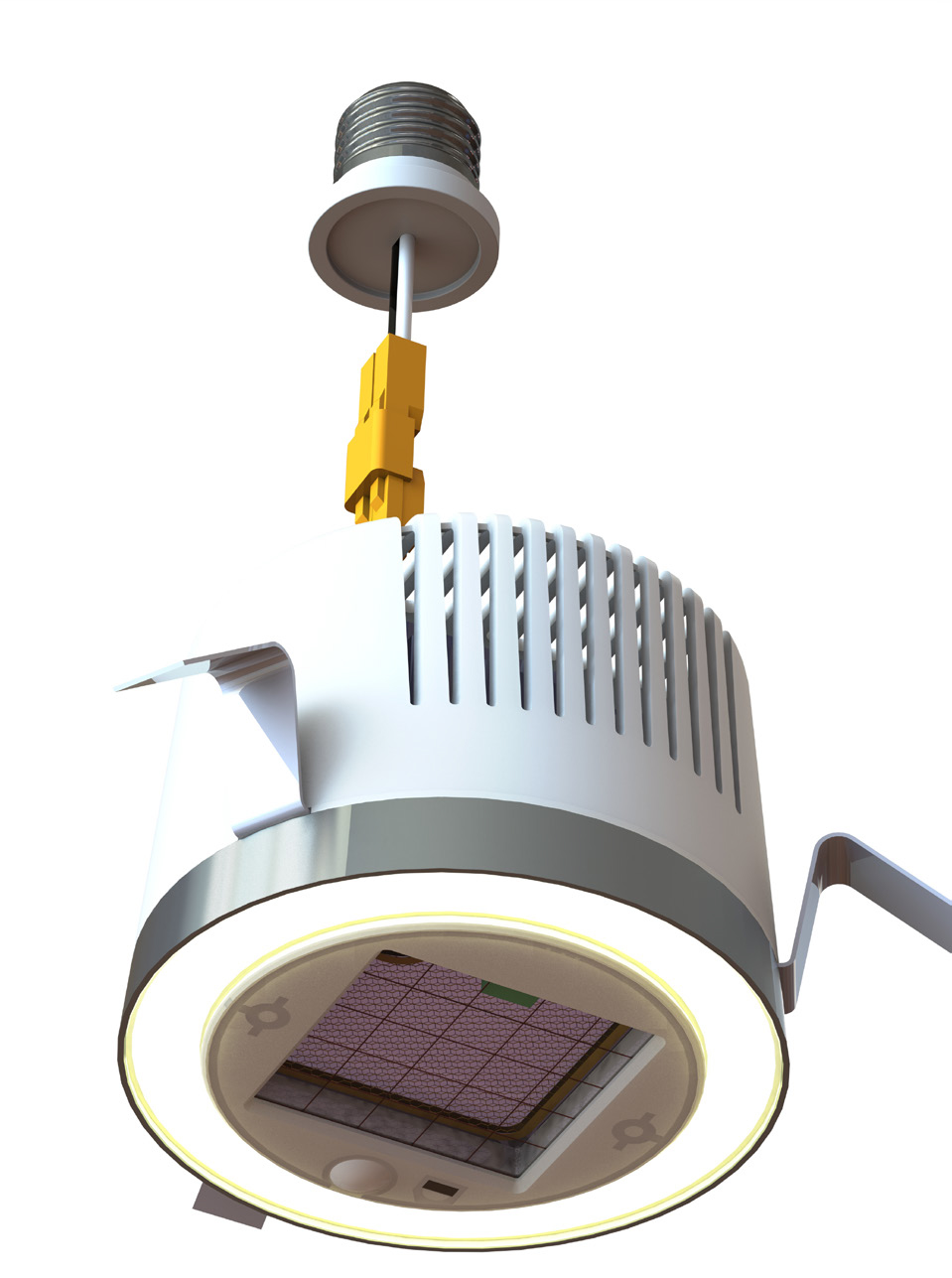 Available in 3000K and 4000K CCT, the Space provides comfortable white light suitable for all applications
Healthe helps protect high traffic, high touch areas and create healthier environments. Healthe UVC innovations are designed to provide you with a safe, always-on solution to protect your business.
Where can it be used?
The Healthe Space is a passive and continuous sanitization solution with general illumination for occupied spaces. Utilize the Space downlight in areas with a large volume of foot traffic, such as offices, retail shops, restaurants, and even schools and childcare centers, to provide proper lighting with sanitization operating behind the scenes and promote a positive and healthy environment.
Is it safe?
Yes, studies have shown that continuous low doses of far-UVC radiation results in no harm to humans. The far-UVC light does not penetrate the top layer of the skin or the eye's tear layer. The smaller cell structure of viruses and bacteria allow the far-UVC light to penetrate and cause damage.
Download The UV-C Product Catalogue
If you are looking for UV-C disinfection solutions for your facility or want help selecting the best UV disinfection system, contact us or browse our products online. We can help you select your new UV-C light decontamination device and ensure you have the correct procedure in place for the job.