So, you're looking to buy a new surgical table, and you want to find out the pros and cons of each general surgery table to see which one is the best fit for you…BUT there's just one problem.
How can you get unbiased information from a surgical table manufacturer if they can only offer their own brand?
The answer is simple – It's really difficult, if not impossible.
Sure, you can compare the max weight or the weight capacity. But what about things that make the table easier to clean; or make it easier for staff to operate; or make servicing the surgical table easier for biomed?


These are a little harder to distinguish and can easily be vaguely intriguing by eager salespeople with sayings like, "[BRAND NAME] has long stood at the forefront of surgical table design and innovation — and that leadership continues with [MODEL NAME], providing functionality in conjunction with the latest industry-leading technology" (whatever that means…).
When we are looking to buy something, anything, there are essentially two things that we pay attention to (excluding price).
The first is whether the product has the technical capabilities to do what we need it to do. These are the technical specs or features.
The second thing – the benefits.
With this article, we hope to touch more upon the benefits of surgical table brands as opposed to the technical specs, as well as other general surgery table brand information.
A lot of times, we are comparing apples to apples, and the differences are hard to see.
By looking at the benefits of each, however, we are able to take into account more of what the value the table gives us.
At Meditek, we have been fortunate enough to be in a unique situation where we have the ability to offer a multitude of OR table brands and models.
Starting way back in 1981 as one of the first (if not the first) true remanufacturers of surgical tables, we have since worked on pretty much every surgical table brand and model that can be found in a Canadian operating room.
We have also been in the unique position of being the exclusive distributor for both Maquet and Skytron surgical tables at different times.
*Please note that the information in this article is based on public information and from decades of experience working with these brands. While it is our intention to present accurate information, there may be a certain degree of information that has changed over time.
Skytron Surgical Tables
Many healthcare equipment companies doing business in Canada boast that they've been around for a hundred plus years.
While Skytron was started in 1972, they've always remained focused on the operating room, as opposed to having started out in a completely different field.
The OR equipment that they provide has many times introduced innovation and often led the way in many 'first' categories.
The times when they are not 'first', they have frequently provided 'better'.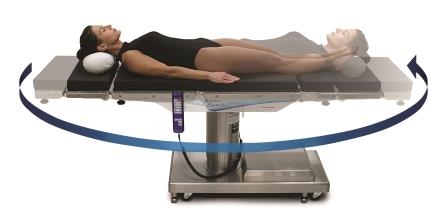 Pros:
Historically have the lowest cost of ownership
Market leaders in top slide and true tabletop rotation (the tabletop rotates independently of the base)
Considered to be very reliable
Simplistic and intuitive design – kind of a Lego-type plug and play system (easy to service)
Consistency in design (maintenance is easier as each table is similar to other Skytron tables)
Base is designed to not leak oil on floor, if there is an oil leak
Cons:
Tend to be heavier making them not so well suited for room to room transport
Limited accessory range when compared to some other manufacturers
No serial USB port for servicing (although simplistic design negates the need for this)
No infra-red (wireless) hand control
Section articulation tends to be slower than other tables
Steris Surgical Tables
Steris history dates back to 1894, where it was a primarily sterilization-based company.
However, today Steris has a very large product mix that touches on numerous departments.
Steris arguably is the creator of one of the most popular general surgery tables in North America – the 3085.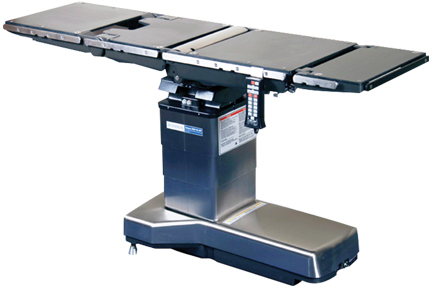 Pros:
Brand is universally recognized as being one of the most reliable (3085)
Usually more cost effective upfront
Very good quality hydraulic system
Very easy to work on for maintenance or repair (older models)
Fewer electronic components for making adjustments (older models)
Cons:
Somewhat of a smaller surgical table offering, comparatively
May not be as user-intuitive as other brands (hand controls on newer models very complex)
Power supply may become overwhelmed as it is the one point for all incoming electrical
Non-consistent engineering with newer models (change in engineering direction, making them more computerized, harder to service, and more complex to use)
Weight capacities and functional positioning may have discrepancies
Maquet Surgical Tables
Maquet was founded in Germany in 1838, but it is now a product brand under the Getinge Group.
A self-proclaimed mid-sized OR table manufacturer, Maquet surgical tables are highly respected in the healthcare industry.


Pros:
Universally recognized as being a very high quality table
We have heard comments such as "Beautifully designed" and "Accessories are almost like an art"
Very good maneuverability
With some models, able to change functionality, while base stays the same
Very reliable
Remote controlled from separate room (optional)
Cons:
Typically, but not in every case, known to be one of the most expensive surgical table brands, if not the most expensive
Service parts are expensive
May be susceptible to hand control cable damage (strain relief)
Modularity could be confusing for end users and complex for simple operations
Service support not as long as other manufacturers
Some accessories could be labelled as over-engineered and over-complicated
Stryker Surgical Tables
Dr. Homer Stryker, who invented new surgical tools as he found the existing ones to be inadequate for his patients, founded Stryker in 1941.
The unfortunate events of WWII boosted the demand for Stryker products, and the brand grew exponentially.
Originally a Berchtold product, the Stryker Operon brand of surgical tables "carries on the brand's established legacy by delivering excellent value without compromise". While not a leader in market share by any means, we decided to include the Operon due to very recent upgrades on the tables.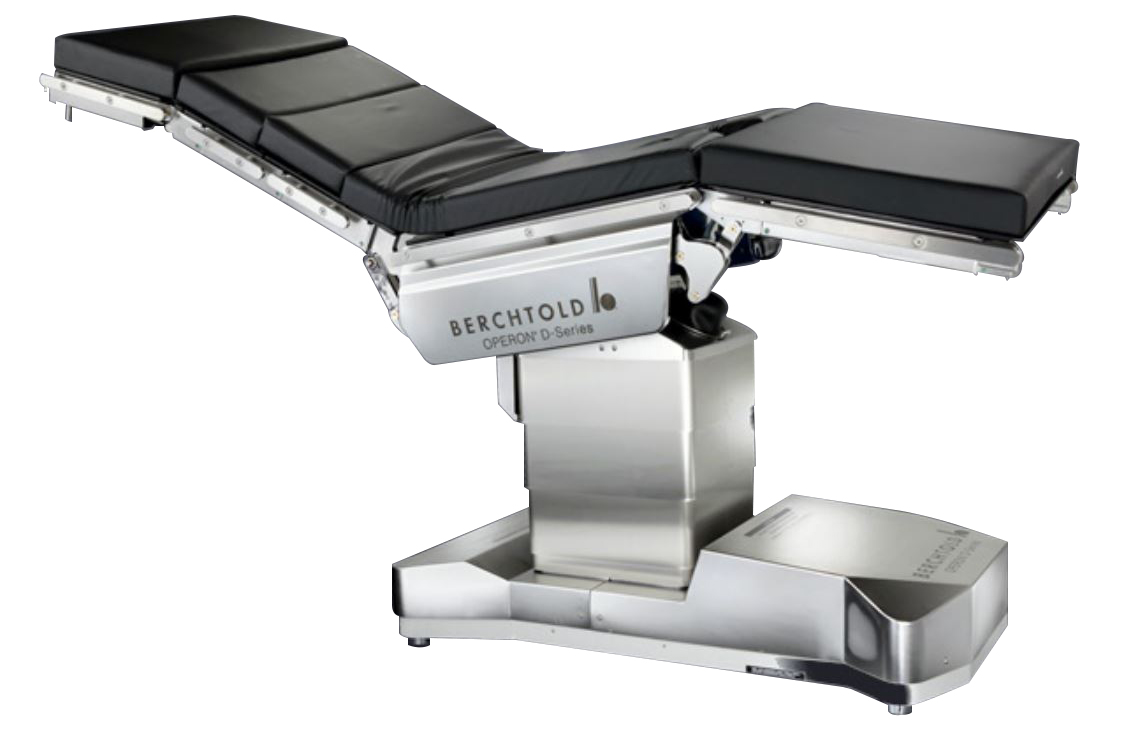 Pros:
Combines high weight capacity without compromising height ranges
Lowest minimum height of any surgical table
Holds a few "world's first" title, such as: (source: https://www.strykermeded.com/media/1367/berchtold-operon-brochure.pdf)

World's first 567 kg standard operating table
World's first sensor recognition of modules for a standard operating table – connecting and identifying table section modules and actively controlling the integrated crash prevention
World's largest height adjustment range on a standard mobile operating table
World's first carbon fibre tabletop incorporated into a general purpose table
Cons:
May experience power supply issues
Not as popular (very little market share)
Many design changes over the years (inconsistent engineering)
Not enough on the Canadian market to get a good sense of functionality and reliability
Honourable Mentions
We recognize that there are many other general surgery table manufacturers on the market; however, based off market share and market knowledge of what is out there, there is little point to identifying each and every one.
But here are a few, just in case:
Trumpf
Schaerer Mayfield
Stille
Conclusion
Every vendor wants you to buy from them.
That's why they're in business, and there is nothing wrong with that.
So, the question for them becomes 'what general surgery table is the right fit for you that is within what I can offer' as opposed to 'what general surgery table is the right fit for you'.
The benefits that a surgical table bring with it should be an important factor in the purchasing decision.
After all, this is the 'feel' of the product. Imagine buying a car based on the size of its engine, but then finding out that you're spending an entire paycheck on gas, or that without earplugs you would suffer hearing damage.
With decades of experience and industry knowledge, Meditek is always looking to solidify our relationships with Canadian healthcare staff by providing unbiased and truthful information.  As stated, the information contained in this article is based on our knowledge and if any of it is inaccurate, we will gladly revise it!

We encourage you to read about the other factors in deciding which OR table is right for you.
---
October 4,2016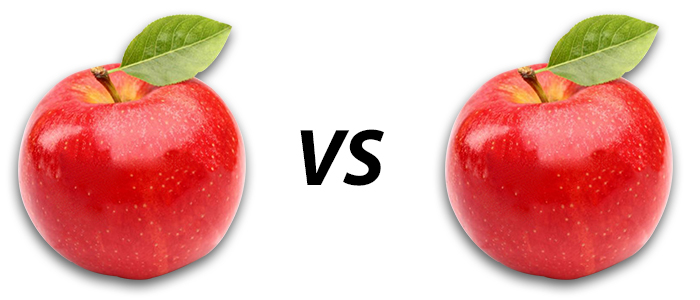 Choosing a surgical table for your operating room can be a daunting task with many factors to consider. How can you really tell the difference and hone in on which operating room table is appropriate for your facility?
---
September 14, 2016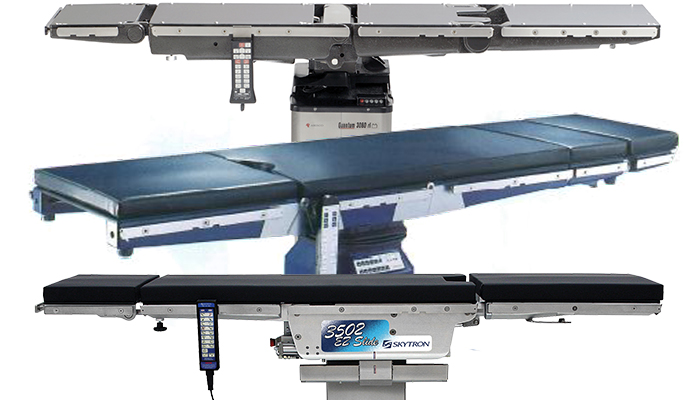 Having unlimited access to so many brands and models has put Meditek in a unique position. Unlike manufacturers of OR tables, as a distributor we don't have to focus on just one brand or model. This insight allows us to…
---
August 25, 2016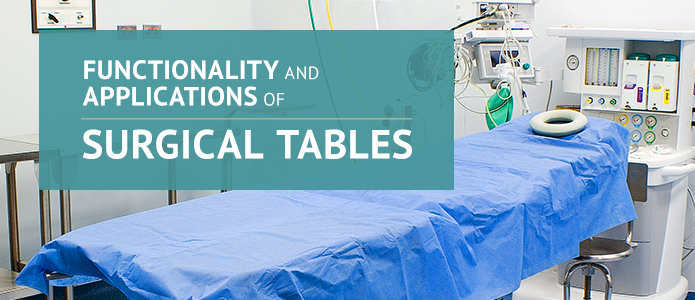 It's tempting, in an era when our watches can connect to the internet, to put an unlimited number of gadgets and gizmos on surgical tables. They can become so loaded with extras, however, that a surgical table's primary function is overlooked. As a general rule of thumb, we know it's best to…
---